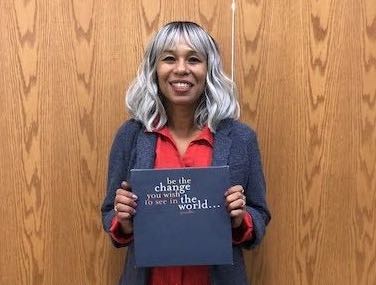 Keenomo grew up around alcoholics. At the young age of 22, she herself struggled with substance use. After being released from incarceration, she had nowhere to go and found herself homeless. On Christmas Eve, she moved with her few possessions to Fresh Start, a transitional long-term shelter for women.
 It was here that she was connected to a case manager who helped her find employment within two weeks. After graduating from the program, she moved into her own apartment, completed treatment and went back to school to study Human Services.
Fresh Start allows women to stay in the shelter for one year while they strive to change their lives. The longer stay allows for greater opportunity to focus on goals and enact change. When they enter the program, women are matched with a case worker, who helps empower and support the residents. By providing a safe, supportive and caring environment, Fresh Start allows women a place to find stability and focus on using their strengths to knock down barriers towards self-sufficiency.
Lincoln Community Foundation provided a grant in 2017 to assist the program. "The grants and contributions given by LCF and its donors provide so much more than the shelter and program costs," said Monica Zinke, Executive Director. "They give hope for a new life, and a place to act on that hope."
Fresh Start continues to be beacon of hope for homeless women in Lincoln. Providing women with a case worker, empowerment, and long-term shelter allows the women to truly turn their lives around and get the fresh start they deserve.