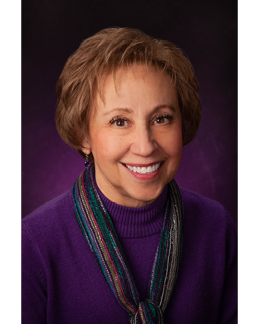 A third generation Lincolnite, Marcia Wallen knew she wanted to thank the community where she and her children were raised. "Lincoln has been good for our family and I want to give something back," she said.
Marcia's father Simon Kominsky owned an appliance store in Havelock and mother Estelle worked in preschool settings. Marcia had a long career as a dietitian, working for more than 20 years at Family Service of Lincoln's WIC program, which provides nutrition information and food to low-income women and their children. Even in retirement, she works part-time at Lincoln Children's Zoo in membership and reception.
"My career put me in touch with nonprofits," she said. "It allowed me to see so much good in Lincoln."
When her father passed away in December, 2017, a few years after her mother passed, Marcia and her brother Jordan Kominsky wanted to do something to honor them.
 
They designated a part of their parents' estate and created a fund at Lincoln Community Foundation designated for South Street Temple where their parents worshiped.
Marcia was inspired with the idea when she heard Chip DeBuse, LCF's Vice President for Development, speak at an event about different ways people can give through the Foundation.
She had planned to leave much of her own estate to Lincoln Community Foundation. "My family is taken care of and BJ has passed away," she said, referring to her late son who suffered from mental health and substance use disorders. "I wanted to help others."
"BJ always was his own person. He lived life by his own rules," she said. "Addiction was a demon that was stronger than he was." He passed away on April 14, 2015, nine days short of turning 35.
Since that time, Marcia had wanted to honor him and help others. She had planned to fund two Field of Interest funds through her own estate. One would honor her mother by funding early childhood education initiatives and another in honor of BJ that would fund substance use disorders.
Through discussions with her financial advisor at Edward Jones, Jenna Vitosh, Marcia learned she could use a portion of the Individual Retirement Account (IRA) she inherited from her father in a way that would fulfill her charitable wishes now, by funding the Field of Interest funds she had planned. "This is a great option for people like Marcia who are very charitable," said Vitosh.
"I'm so glad I will get to see the funds helping somebody," Marcia said. "If I can save one person, it is worth it."
"Marcia is probably one of the sweetest, most kind-hearted people I've met," said Vitosh. "I admire her desire to give back and honor the people that matter to her."
Would you like to use an IRA to make your charitable wishes come true? Learn how by speaking to your tax or financial advisor and contacting Paula Metcalf, VP for Gift Planning at 402-474-2345 or paulam@lcf.org.