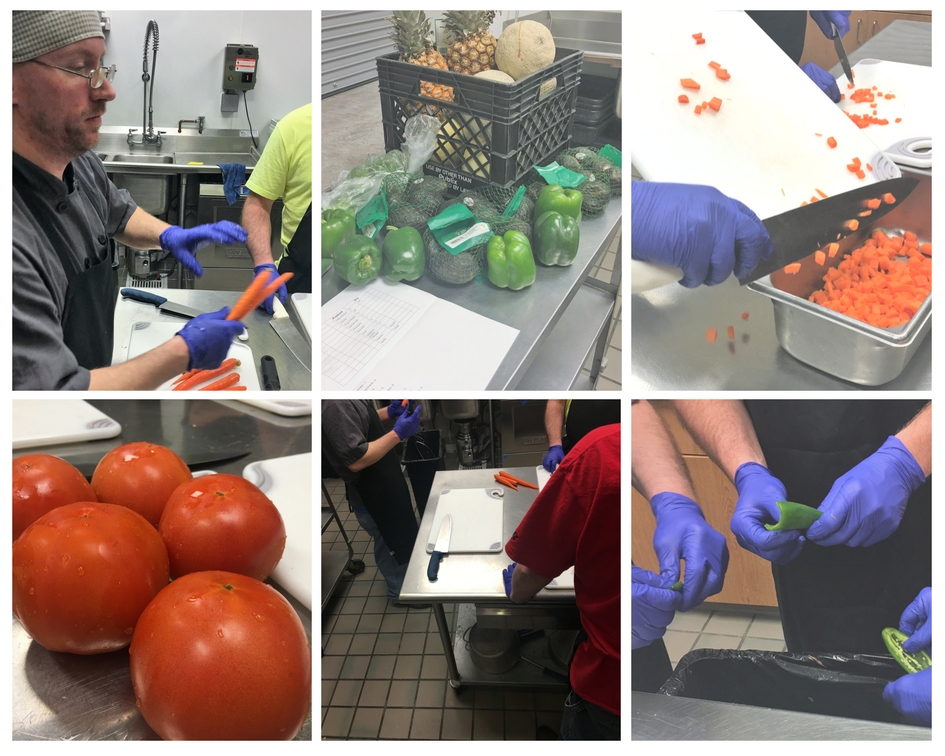 "It may not be easy, but it will be worth it." That's a guiding principle of The Bridge Behavioral Health. For more than thirty years, the nonprofit agency has provided emergency, long and short-term substance use treatment services for residents of Lincoln and surrounding counties. The Bridge offers a wide range of services including withdrawal services, treatment, and recovery support in addition to addressing trauma and mental health issues.
The Bridge knows that its mission isn't just about getting help for a substance use disorder, but providing clients with life skills. One of those skills, which can also serve as a vocational skill, is how to prepare food in a commercial kitchen.
With the help of a grant from Lincoln Community Foundation, The Bridge is offering a non-credit hands-on culinary introduction class for men in their residential treatment program, with the opportunity to test for a food handler's permit. Jeremy Brown, the instructor for the class stated, "The clients that completed this class learned many new things and realized that they can do something they didn't think they could."
The culinary classes have provided a space and environment for the men to open up. "It's always nice seeing the look of satisfaction on their faces." Jeremy said, "I often have clients asking 'How do I get in the cooking class?'"
The Bridge is helping clients prepare for life outside treatment by providing them with skills allowing more options for employment, and giving them the cinfidence needed to cross the bridge from addiction to recovery.