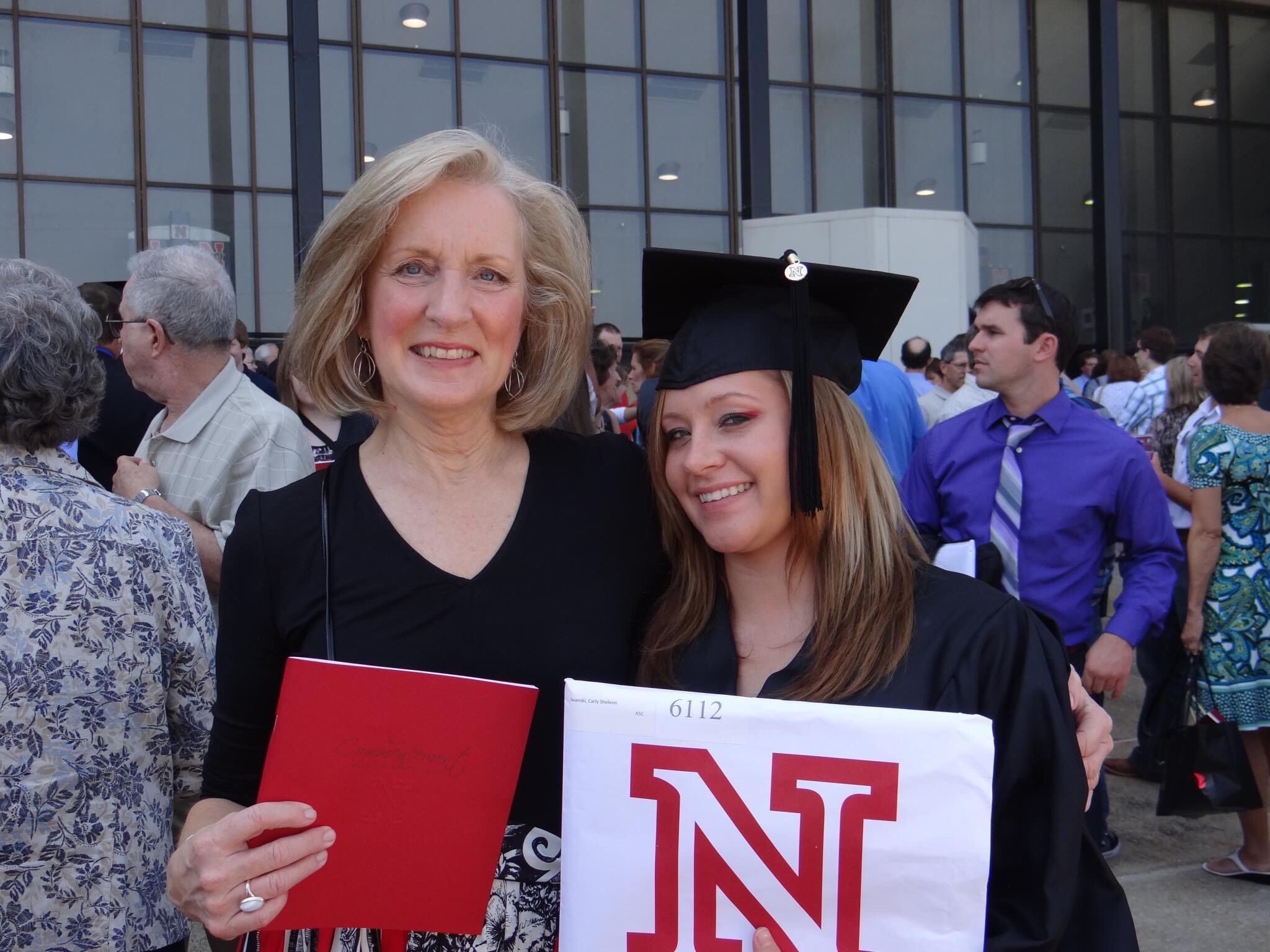 Carly was in fifth grade when a teacher at Hawthorne Elementary told her someone was going to come meet with her regularly. "I didn't really know why," Carly remembers. "Just that some lady would come talk to me and hang out."
That lady is now Lincoln Community Foundation's President, Barbara Bartle. Now, over 20 years later, Carly and Barb are professional colleagues. "Little did I know the impact she would have on my life when I volunteered to be her mentor," said Barb.
The early years of their TeamMates relationship were about building trust, but having Barb as a TeamMate during high school and college was most important. "I didn't really open up for a while," Carly said, "but I really liked having someone to talk to. She gave me a whole other perspective on future goals."
Carly had moved a lot before fifth grade. Her family benefited from resources like housing opportunities through Habitat for Humanity, social services and federal programs that supported her medical needs and school lunches.
Thanks in part to Barb's encouragement through the TeamMates program, Carly became the first in her family to graduate college where she studied Communication and minored in psychology and ethnic studies. Prior to serving as Donor Relations Assistant for the Foundation, she worked as an AmeriCorps member with Lincoln Public Schools to help connect families in need with their school community. Most recently, she was a consultant for Region V Systems and implemented a grant in the area of substance use prevention in youth.
"I realized later in life that because of having Barb as a TeamMate, I was given an outside perspective on a different reality than what I was living," said Carly. "Any time I expressed an interest in something, she connected me with someone who I could speak to and learn more. Having a TeamMate helped me connect my thoughts and ideas with the rest of the world."
"From childhood mentee to successful professional woman, she has defined courage, perseverance and hard work," said Barb. "While serving as her mentor to guide her pathway, she in turn has been the poster child of influence on my career path. She has been a driving force in my life."