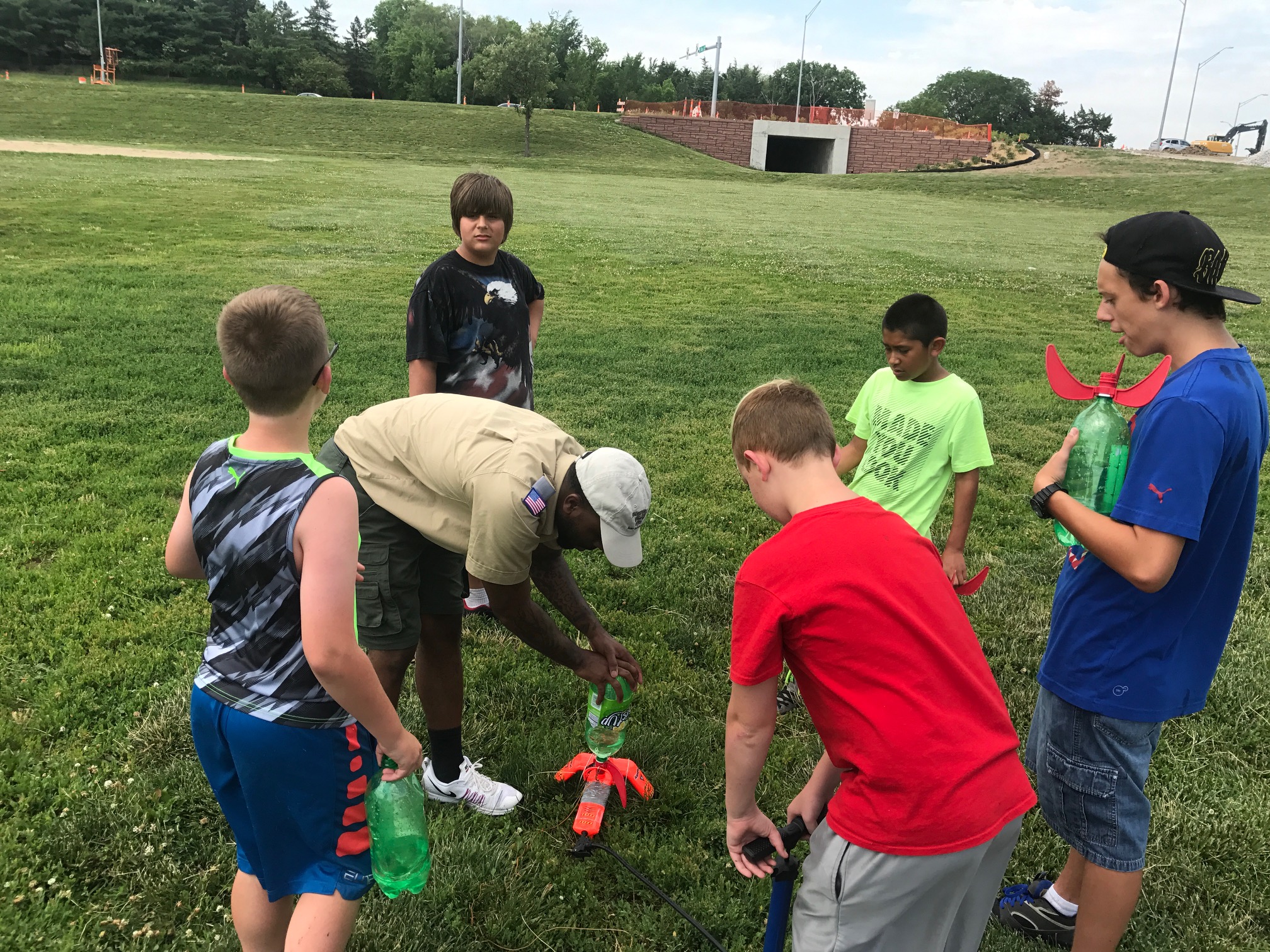 Scouting should be for everyone, but in some low-income areas, not every boy has the opportunity to earn their badges. The Boy Scouts of America – Cornhusker Council noticed the lack of scouting opportunity in some Lincoln schools. Thanks to the ScoutReach After School program, young boys are now getting the chance to take the Scouts oath.
ScoutReach extends the Boy Scouts programs to youth who, due to financial restrictions, would not otherwise have the same scouting opportunities as others. In 2016, Lincoln Community Foundation provided a grant to help start the program. Since then, the Foundation has continued to provide funding and support for the program.
"This program helps keep a lot of young men from going down the wrong path based on their lives and the community they live in," said Akeem Holmes, District Executive. The program currently services 17 Community Learning Center (CLC) schools in Lincoln. CLCs offer before and after school programs with a goal of building smarter kids, thriving families, and stronger neighborhoods
Holmes also oversees an internship program with the University of Nebraska Lincoln in connection to the ScoutReach program. Interns are able to provide an example of positive character as they assist with the afterschool program while earning college credit. The internship with UNL adds a layer of leadership for young adults, mixing education and service.
The Lincoln Community Foundation grant assisted with program supplies, summer day camps and scouting achievements and incentives for youth and volunteers. The ScoutReach program has seen the growth and strengthening of the after school programs in the last year.
Classic Boy Scout activities like the pine wood derby, camping and archery are included in ScoutReach. Through outdoor activities and educational programs, the program is able to train new members in responsible citizenship, character development, and self-reliance.
Every child should have the same opportunity to develop their leadership skills and grow their character, no matter their circumstance. The Cornhusker Council of Boy Scouts of America is doing its part to instill the Scout values in every boy, regardless of background.