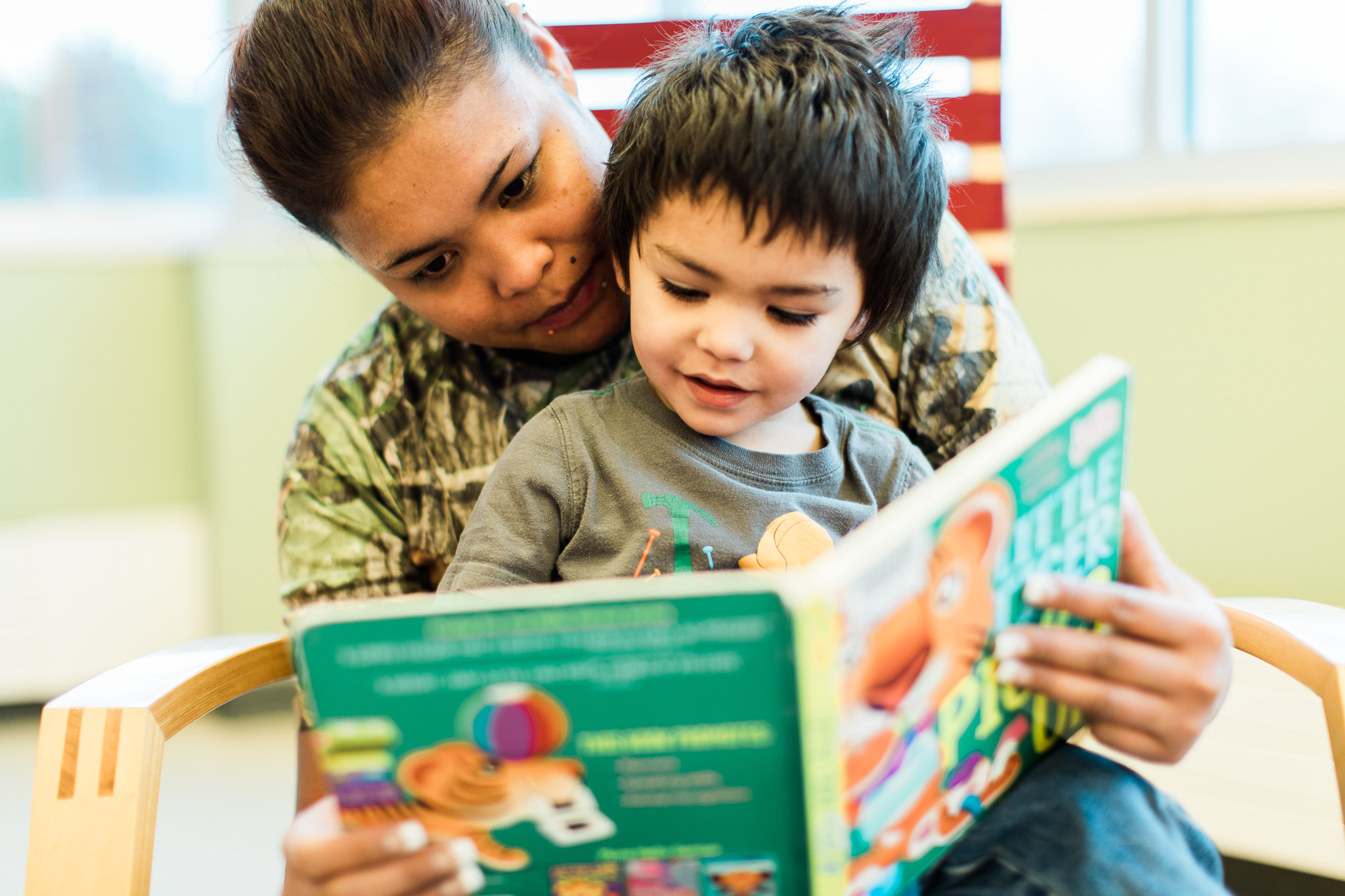 Studies have shown that reading to a child between the ages of 0 and 5 can quadruple the number of words they know, increasing their ability to succeed in school. For over half of families under the poverty line, reading to their child is not incorporated into their day. Lincoln City Libraries wished to bring the national campaign, 15 Minutes a Day, to Lincoln by working with Community Learning Centers and community health agency partners to help our most vulnerable children get daily exposure to reading.
Lincoln Community Foundation granted Lincoln City Libraries the funds to bring the campaign to Lincoln families. The campaign provided books, educational materials and incentives to encourage reading. Vicki Wood, Youth Services Supervisor for Lincoln City Libraries said, "We were pleased to see the positive response from families receiving book packets. Many families are new to America and English is their second language, so the parents were learning with their children."
Lincoln City Libraries' 15 Minutes a Day campaign was a model that inspired Read Aloud Lincoln, a community-wide awareness campaign launched in 2018. Focusing in the South of Downtown neighborhoods, events are hosted for children and parents, such as tours of their local library.
Today, Read Aloud events are held at Morrill Hall, the Children's Museum and other local partners, mixing reading aloud with other educational exhibits. "Together, we have created a powerful, consistent message that is delivered regularly at places where families gather: in their community, schools and special events," said Vicki Wood.
Partners of Read Aloud Lincoln include Lincoln City Libraries, the University of Nebraska State Museum, Lincoln Children's Museum, the Nebraska History Museum and Midwestern African Museum of Art. Read Aloud Lincoln is made possible by funding from the Institute for Museum and Library Services and Lincoln Community Foundation in support of the Prosper Lincoln community agenda.