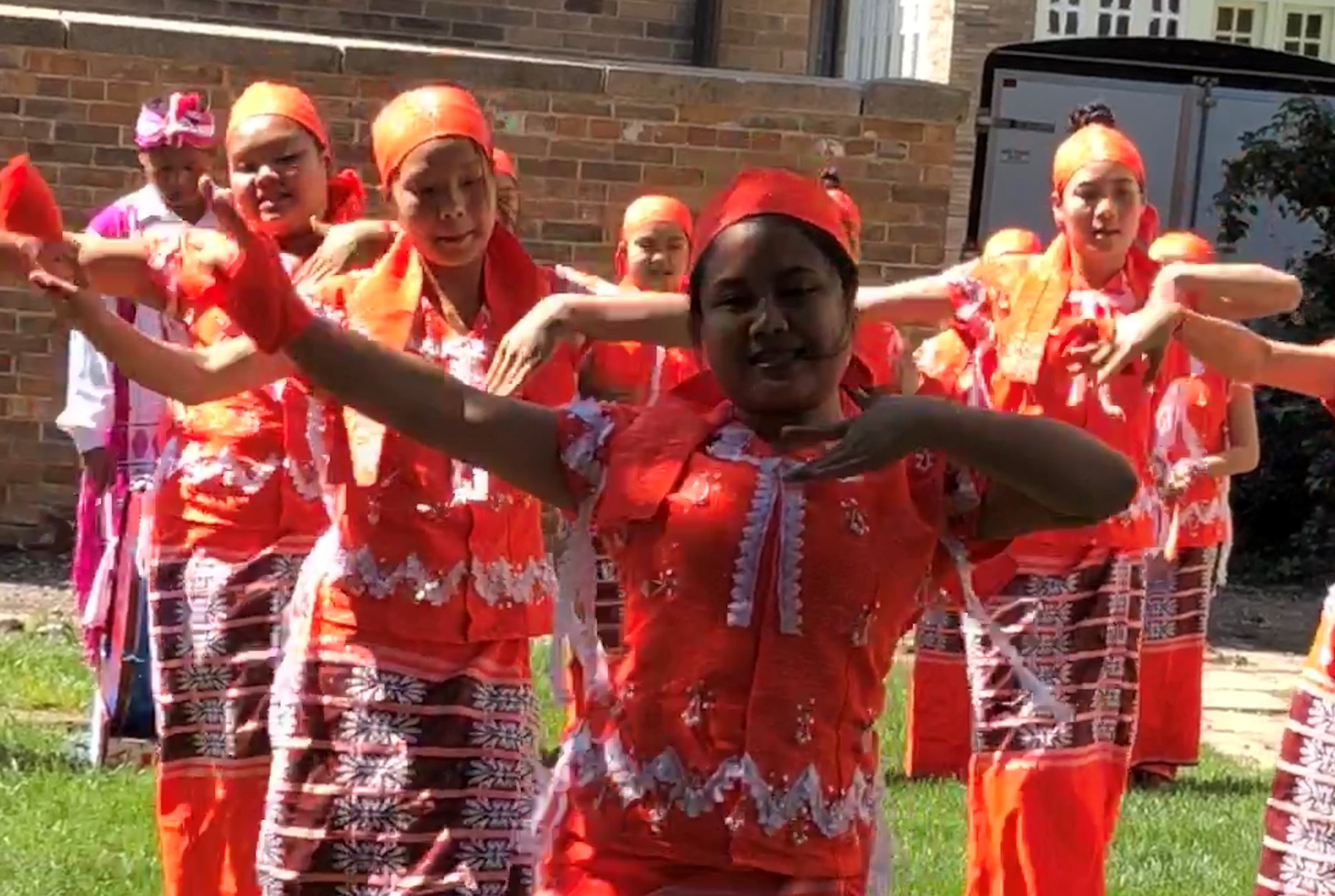 Residents in the South of Downtown neighborhoods gathered for a free event at the Thomas Kennard House on Sunday, September 9, to engage as a family with activities that encourage their children to read.
The event, called Colors & Patterns: Stories in Our Community, attracted 155 people and included activities, dance and storytimes from the Nebraska History Museum, Lincoln Children's Museum, Lincoln City Libraries, University of Nebraska State Museum (Morrill Hall), and Midwestern African Museum of Art. These partners are all participating in Read Aloud Lincoln, a two-year initiative inspired by the Prosper Lincoln community agenda focus area of Early Childhood.
Read Aloud Lincoln is designed to spread the word to parents and caregivers that 15 minutes of reading aloud daily from birth to age 8 can profoundly impact success for all of Lincoln's children, both in school and in life. Read Aloud Lincoln's primary goal is to have every child ready to read when entering kindergarten and continue to build literacy skills during their early school years.
Focusing on the diverse populations within the South of Downtown neighborhoods, Read Aloud Lincoln promotes the collaboration and expansion of current early childhood reading opportunities and programs of these libraries and museums. The program partners provide fun, educational programming and events to promote reading aloud in a variety of community spaces, while enhancing their exhibits with early reading-oriented resources and events.
Read Aloud Lincoln is made possible through a grant received from the Institute of Museums and Library Services and the Lincoln Community Foundation in support of the Prosper Lincoln community agenda. Community involvement and support is encouraged and greatly appreciated.