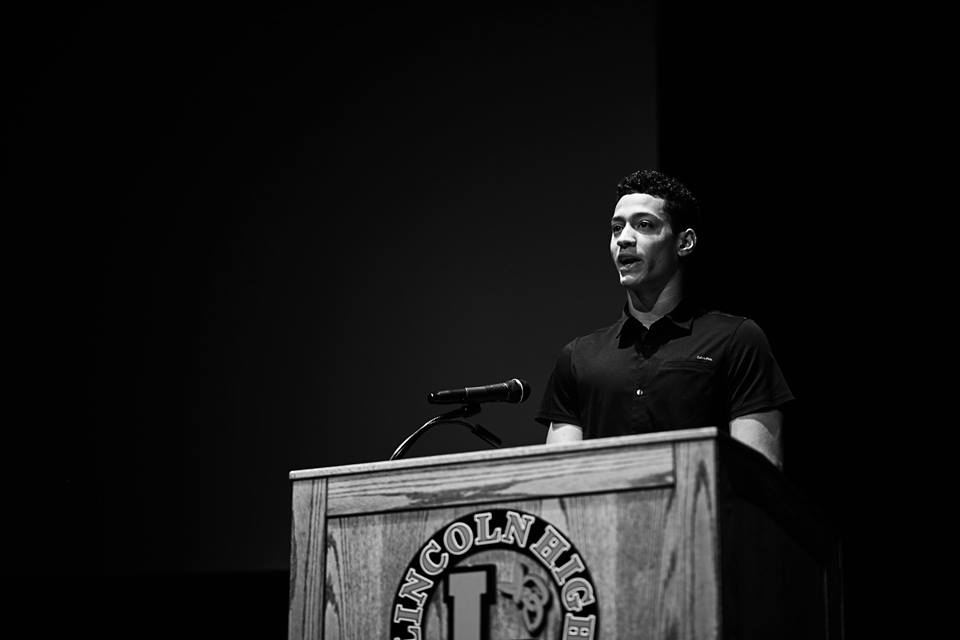 The firsthand accounts of war are often left out of textbooks. NET partnered with LPS to connect Lincoln High students with Nebraska Vietnam veterans, taking a deeper look into the realities of the war. The Vietnam Poetry Project allowed for face-to-face interaction, turning stories of sacrifice into poetry.
With many not knowing much about the Vietnam War, today's high school students lack understanding and appreciation of the stories. This project allowed Lincoln High students to open their eyes to the important lessons of war. Funded by the Lincoln Community Foundation, students from Lincoln High were paired with Vietnam Veterans from Nebraska for face-to face interviews to learn about the war from those who saw and felt its impact first hand. "Young people are losing a bit of human connection, but by sitting across from someone, you can see the pain of their memories," said Chris Maly, Lincoln High English teacher. "It becomes very real."
For the veterans, this allowed the opportunity to tell their story and heal old wounds in the process. The poets were able to honor the sacrifice the soldiers made through their work. Both the poet and veteran benefited by building a multigenerational connection, one that held strong. Many veterans attended their poets' graduation ceremony. One chose to write a letter of recommendation for his poet to enter the Naval Academy. Another attended the recent wedding of his poet as she married into the military, and he has since been a pillar of support as she navigates her new life.
We should never forget the sacrifices our service men and women have made. LPS is leading by example by providing an enlightening educational experience that has created lifelong connections. Through poetry, the sacrifices and warrior spirits will not be forgotten.