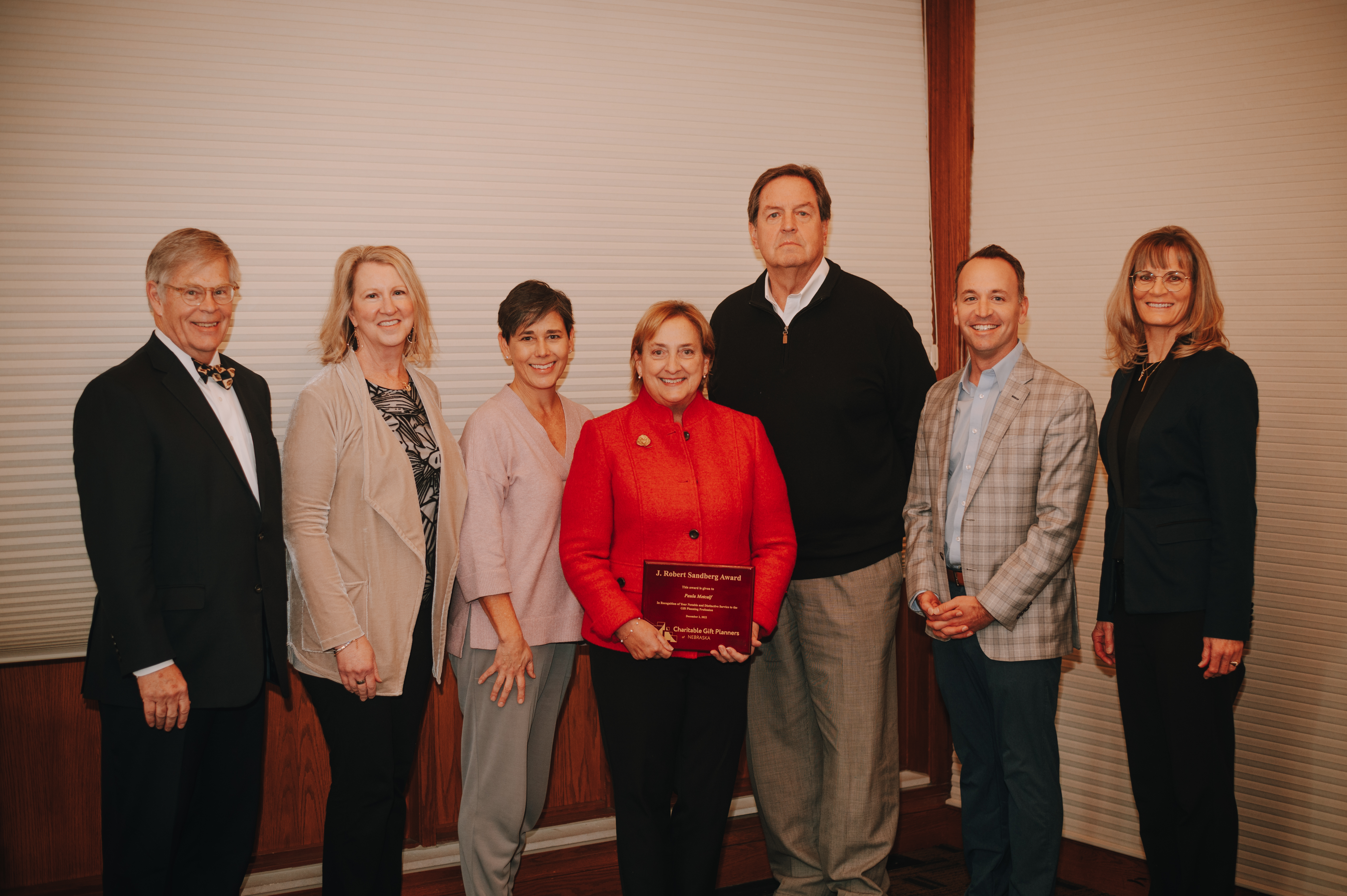 LCF's former Vice President for Gift Planning and General Counsel, Paula Metcalf, was honored with the J. Robert Sandberg Distinguished Service Award at the 2022 Charitable Gift Planners of Nebraska's luncheon on December 2nd.  

"Paula's leadership and efforts were essential to the Foundation's growth in the last decade," said LCF President Alec Gorynski. "She is so deserving of this award, which celebrates distinctive service within the planned giving profession." 
 
Paula worked with donors and their advisors during a period of tremendous growth for LCF, as contributions increased from $800,000 in 2010 to $25 million in 2019, and funds increased during this same timeframe from 284 to 1,132. Paula retired from the Foundation in 2020.