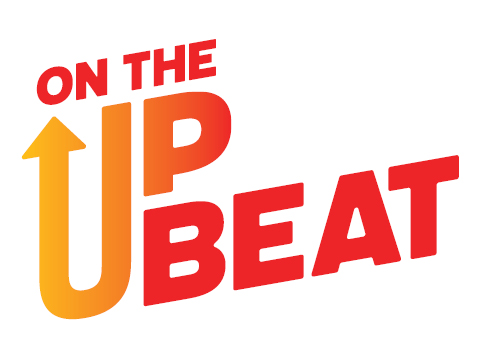 Passionate Lincolnites gathered at Pinnacle Bank Arena on December 17 to celebrate the progress of the past three years and hear what's next for Prosper Lincoln's shared community agenda. Mayor Leirion Gaylor Baird, President of the University of Nebraska Vice Admiral Walter "Ted" Carter, Prosper Lincoln Tri-Chairs and others addressed the crowd of nearly 1,100. The 2019 Summit as well as the release of the latest Lincoln Vital Signs (lincolnvitalsigns.org) served as a springboard for the next five years of Prosper Lincoln. 
What started as 2,100 ideas to address the 2014 Lincoln Vital Signs findings, turned into a focused community agenda to lift Lincoln higher. Lincoln Community Foundation President, Barbara Bartle, highlighted many Prosper Lincoln's recent successes at the Summit in the areas of Early Childhood, Employment Skills and Innovation and Entrepreneurship. Appreciation extended to the three Prosper Lincoln Developers:  Michelle Suarez, Bryan Seck and Rich Claussen.  
The progress to date is due to a true community-wide effort across all sectors. Individuals and organizations have stepped up to make progress toward these goals, including neighborhoods, businesses, schools, faith organizations, nonprofits and more. Michelle Suarez, Bryan Seck and Rich Claussen have been waking up every day to move the agenda forward as Prosper Lincoln Developers since 2016. 
While much progress has been made, the data in the 2019 Lincoln Vital Signs report by the University of Nebraska Public Policy Center, shows that there is more work to be done for everyone in Lincoln to truly prosper. Public Policy Center Associate Director, Dr. Nancy Shank, shared major findings from the report at the Summit. "Lincoln is prospering and growing stronger," said Shank. "However, persistent weaknesses are stymieing our progress."  
In response to the 2019 Vital Sign findings, Prosper Lincoln has now expanded its focus areas for the next five years to include Early Childhood, Innovative Workforce, Affordable Housing, Strong Neighborhoods and Civic Investments.  
As Prosper Lincoln embarks on this next phase, the community agenda looks to prioritize Lincoln's strengths and challenges, then concentrate public, private and philanthropic human and financial resources toward common goals, across all sectors from grassroots to systems leadership.  
Mayor Leirion Gaylor Baird urged Lincolnites at the Prosper Lincoln Summit to "be informed, be involved, be patient." For when we all band together…amazing things are possible! The full event can be viewed online at LNKTVcity.lincoln.ne.gov.  
Turn insight into action! You can be "On the Upbeat" for Prosper Lincoln by gaining a shared understanding of the opportunities and challenges facing our community, getting involved and taking action to make our visions for the future a reality. Please visit www.prosperlincoln.org or email info@prosperlincoln.org for more information.