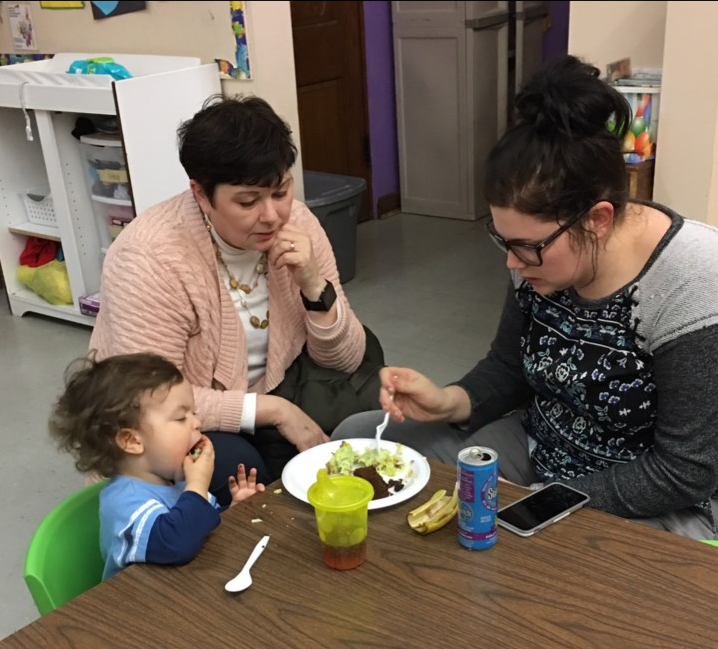 Strong families create strong, successful children and thriving communities. That's the backbone of the Parents as Partners program at Northeast Family Center (NFC). It was developed to address the need for quality, affordable and safe early childhood education for low-income families in northeast Lincoln.
Parents as Partners (PAP) uses evidence-based practices to enhance the lives and learning of children ranging from 6-weeks-old to age five – and their parents – through ongoing enrichment, parenting education and family support (including food, diapers and transportation of children to/from school and the center).
"With the $10,000 grant from Lincoln Community Foundation as well as other support, we were able to purchase a van to help with the increased enrollment of children," says Tonya Beckenhauer, executive director of NFC. "It also allowed us to eliminate a waiting list and begin expansion of our program to serve more families in need."
One mother's desire for her 4-year-old son to attend a structured program and be kindergarten-ready spurred her to enroll him in the PAP program last August. David is an only child, and needed to learn how to get along with others and transition from one activity to another. The staff and David's mother worked together to come up with a chart and a classroom bell so he was able to both see and hear transition times. David is learning to communicate verbally when he needs something. He has even started encouraging his peers to follow directions. His mother is very happy David is progressing at NFC, and plans for David to attend the summer program to maintain consistency in his routine.
PAP is designed to ensure that children are prepared with the skills necessary to succeed in kindergarten, making it statistically more likely that they will graduate from high school. The Prosper Lincoln shared community agenda embraces the importance of a higher graduation rate and its connection to a strong economy where all can prosper.
If you are interested in helping fund a scholarship for a child in need, please contact Tonya Beckenhauer at 402-471-3700.