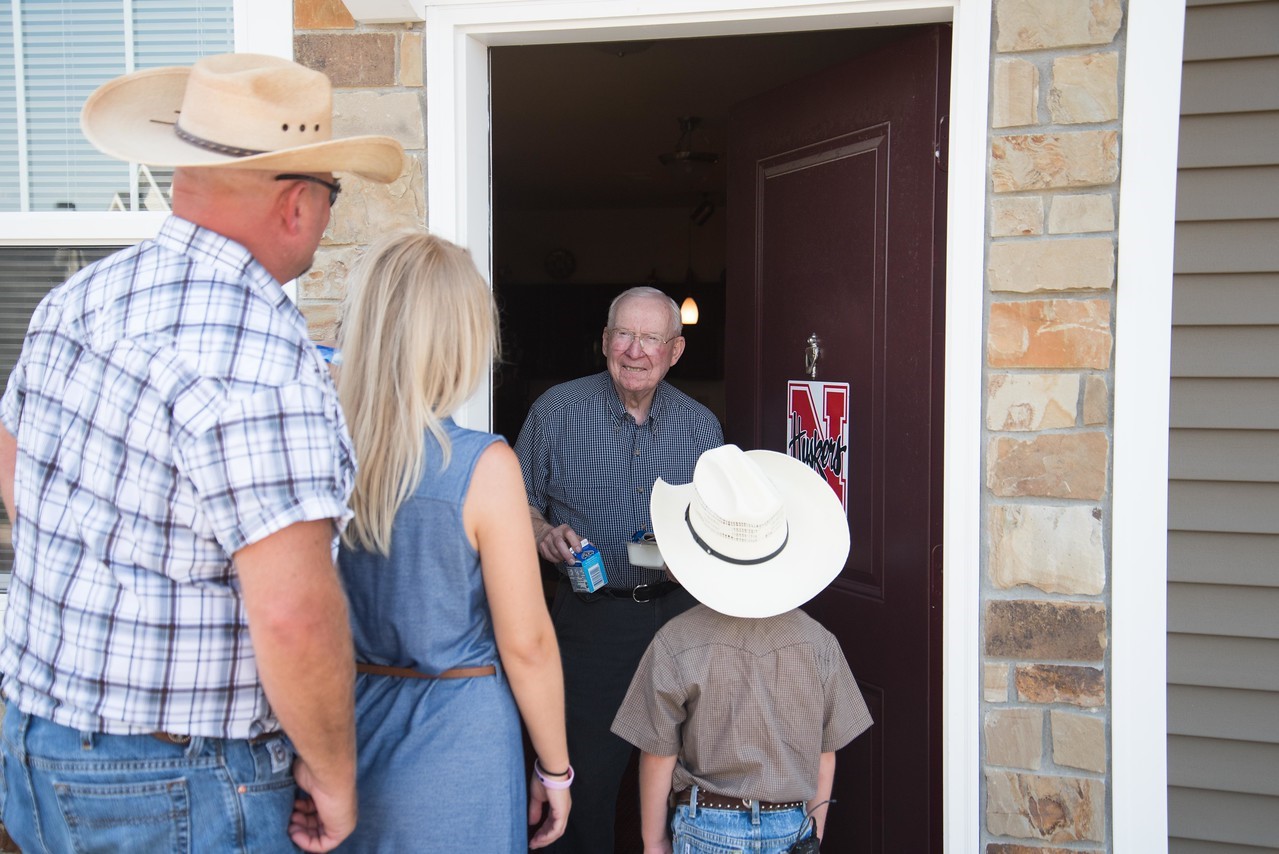 Food is a basic human need. For many individuals, where their next meal is coming from is a guessing game. Since 1967, Tabitha has been delivering more than four million meals to the Lincoln community through its program, Meals on Wheels. Over 500 clients receive not only a nutritious meal, but a safety check daily.
One of the 500 people Meals in Wheels serves daily is Deloris, an elderly woman at risk for falls. With limited mobility and health risks, Tabitha continues to serve her regardless of her inability to pay. A volunteer not only delivers a hot noon-time meal, but also provides a much-needed daily safety check. This program helps people like Deloris maintain their independence by continuing to live at home, which is a more economical option and often a better quality of life.
Lincoln Community Foundation provided a grant in honor of the 50th anniversary of the program. With 87% of recipients earning less than one-half of the area's median income, Meals on Wheels never turns down an individual due to their inability to pay.
"This funding provided by the Lincoln Community Foundation was able to provide 1,600 hot and nutritious meals to those in our community who otherwise could not afford them," said Michaela Young, Director of Program Development for Tabitha. "In 2017, we delivered 174,817 noon-time meals to local residents every day of the week and every week of the year."
For more than 50 years, Tabitha has been promoting the dignity, independence and well-being of older-adults. Through generous donors and volunteers, Meals on Wheels will continue to provide the much needed support many people, like Deloris, need to remain independent.