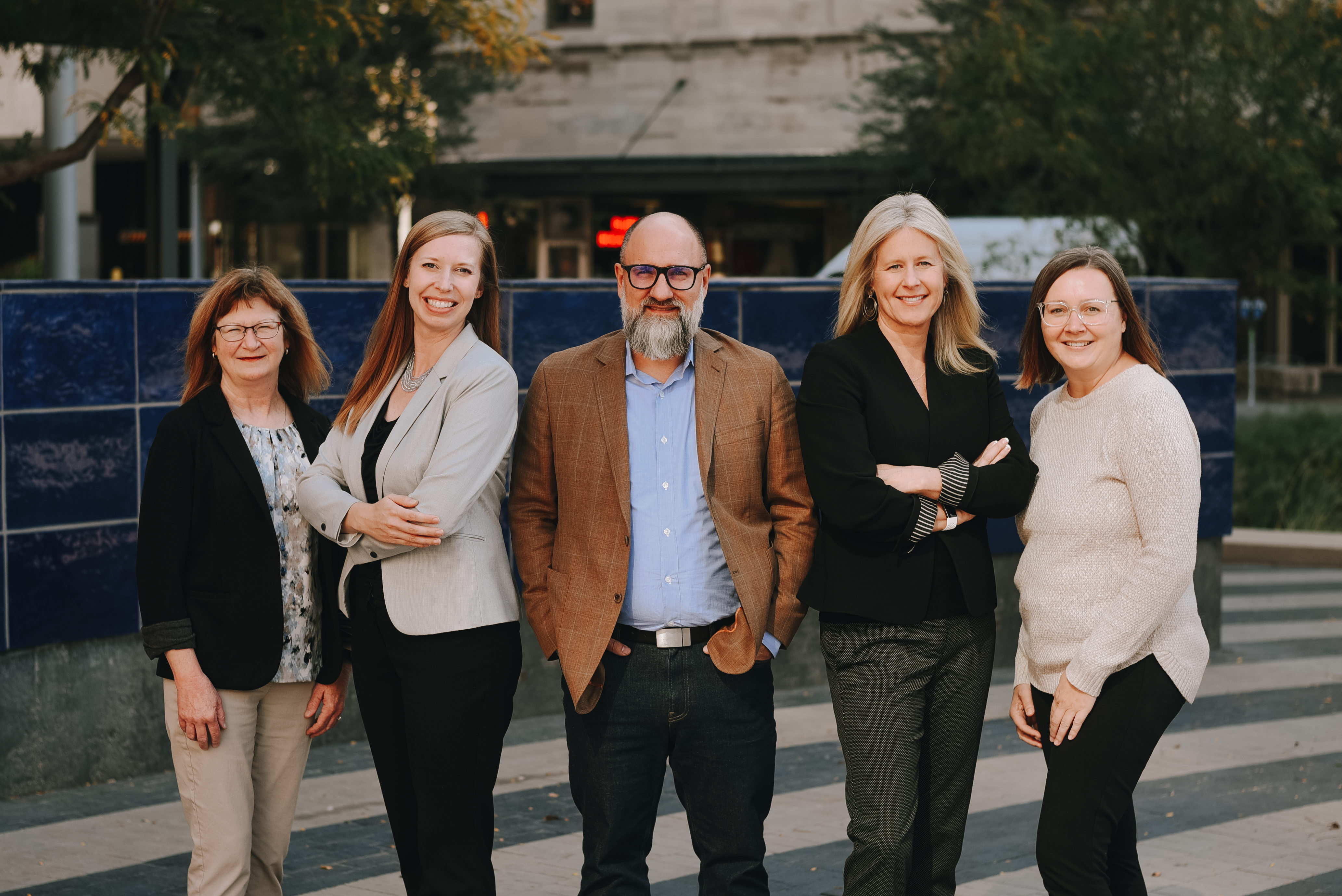 Ninety minutes pass quickly as Prosper Lincoln drivers gather once a month to provide updates and collaborate on the many community-wide efforts taking place to lift Lincoln higher.
What started as 2,100 ideas to address the 2014 Lincoln Vital Signs findings has evolved into a focused community agenda. LCF has provided backbone funding for Prosper Lincoln since its inception. The first phase of the agenda included three focus areas and three developers. Now in its second phase, the work of Prosper Lincoln has been embedded within the community through the drivers – leaders from different organizations who wake up every day thinking about the phase two focus areas. 
Anne Brandt, executive director of Lincoln Littles, is the driver of Early Childhood. Anne's work focuses on ensuring access to high-quality early childcare for all children in Lincoln through business and community engagement, policy change, collaboration, and awareness.
Nola Derby-Bennett, director of Community Learning Centers (CLC) at Lincoln Public Schools, is the co-driver of Prosper Lincoln's Strong Neighborhoods focus area. Nola oversees the 29 CLC's located throughout the community and works with four new community builders. 
Allison Hatch, director of workforce development at the Lincoln Partnership for Economic Development, is the new driver of Innovative Workforce, following Bryan Seck. Allison works with local employers and agencies to connect individuals to full-time careers. 
Wynn Hjermstad, community development manager with the City of Lincoln, is the driver for the Affordable Housing focus area. Wynn implements Lincoln's Affordable Housing Coordinated Action Plan while also managing the pandemic-related Housing and Utility Assistance funds, Lead Based Paint Hazard Reduction efforts, and federally funded housing assistance programs. 
Shawn Ryba, former executive director of South of Downtown Community Development Organization, served as the co-driver for Prosper Lincoln's Strong Neighborhoods. Shawn worked on South of Downtown's redevelopment and strategy plan and responded to community residents' priorities. 
Janell Walther, senior research manager at the University of Nebraska Public Policy Center, is a consultant for Prosper Lincoln and facilitates monthly meetings with the drivers. This provides a rich opportunity for overlap and collaboration. Discussion topics range from rent and utility assistance for residents impacted by Covid to workforce needs related to childcare, from community health events providing hiring opportunities and free physicals for students, to new affordable housing developments. 
A common thread that runs throughout the drivers' work is the effort to achieve equity in social and economic mobility in our community. This year LCF was selected to participate in NEON, a cohort of seven community foundations working to develop common measurements and share strategies and progress reports with each other as they work to dismantle structural and systemic racism and achieve equity in their communities.
"We learned from Lincoln Vital Signs that Lincoln is growing stronger in many ways, but at the same time, not everyone is prospering," said LCF President Barbara Bartle. "Being a member of the NEON cohort is building upon our commitment to increase equity of opportunity in Lincoln."
Another benefit of being a part of the NEON cohort is the opportunity to engage in ground-breaking work with Urban Institute as they develop ways to measure outcomes for systemic change.
The Prosper Lincoln drivers bring their experience and passion to the table and work together to solve complex issues facing our community. The opportunity to collaborate both deepens and strengthens their work to build a more prosperous future for all Lincolnites.
Thank you to Shawn Ryba for his dedication to the South Downtown community. He has recently been named Executive Director for Big Brothers Big Sisters Lincoln. Congratulations!
To learn more about the community agenda and work of Prosper Lincoln, visit ProsperLincoln.org.