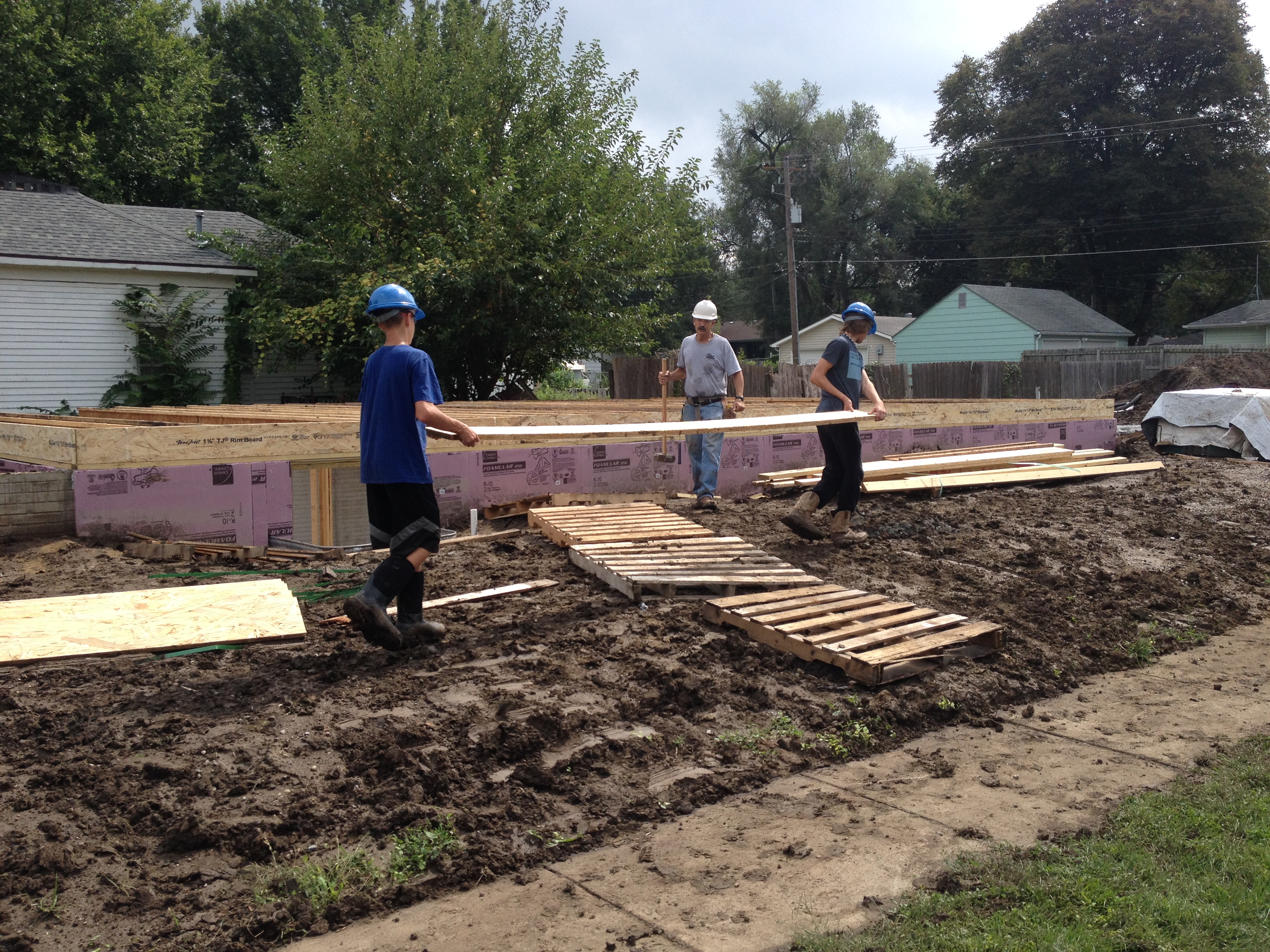 To many, the idea of homeownership is an expectation. But for many Lincoln residents in poverty, the thought of owning a home seems like an intangible dream. Lincoln Housing Authority (LHA) is working to change that.
With a mission of providing safe and affordable housing to families under financial stress, the nonprofit has maintained a longstanding partnership with Lincoln Northeast High School through a residential construction class.
Lincoln Community Foundation provided a grant to the 24-year-old program to help offset construction costs. Through this hands-on program, students are able to experience various trades within the construction field while helping those in need, all while developing key life skills such as teamwork and communication.
Over the course of a school year, students are responsible for framing, siding, installation of windows, doors, cabinets and finish trim. Thomas Judds, LHA's Planning and Development Manager said that the construction industry is in need of workers. This class provides high school students with the chance to step into the industry before their high school careers are over.
While students are gaining experience in the trade industry, they are grasping the profound impact their time and skill can have on a family. Judds touched on the impact this partnership has had on community members. "This program is helping families achieve the dream of home ownership."
In addition to this project, the nonprofit works to administer nearly three-thousand tenant based, rental assistant vouchers and oversees the management and maintenance of 1,500 rental units across Lincoln.