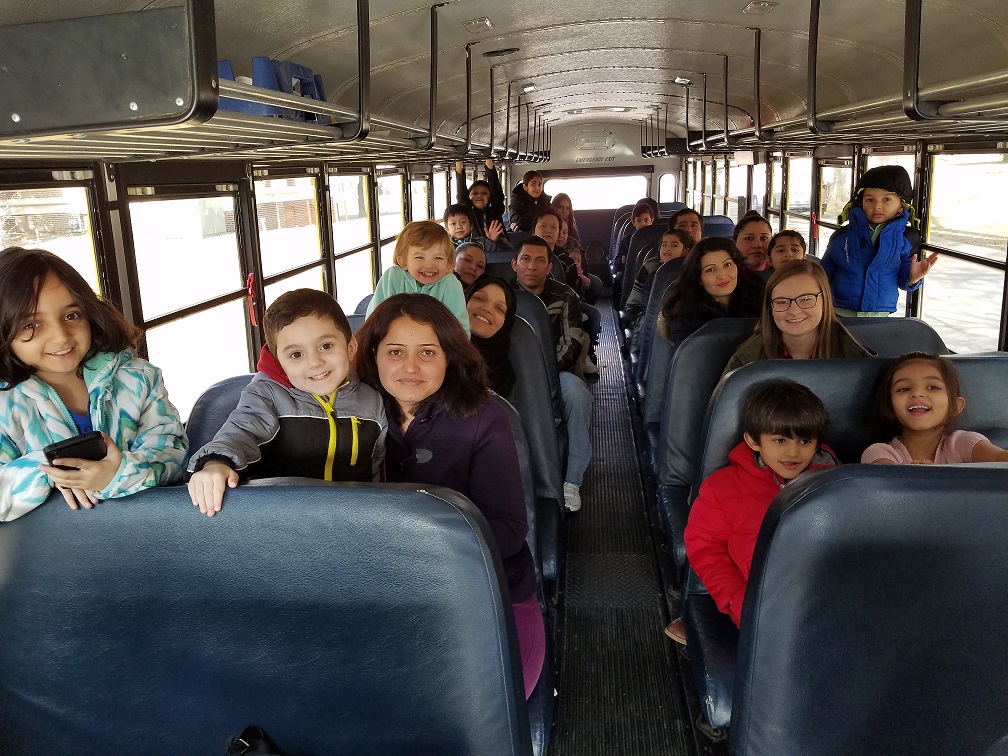 "Music is a piece of art that goes in the ears, straight to the heart." ~ Author unknown
Lincoln's Symphony Orchestra's (LSO's) partnership with Lincoln Public Schools' (LPS's) Family Literacy program provides families of the immigrant and refugee community the ability to experience all aspects of American culture, beyond what is learned in the classroom.
A $15,000 grant from Lincoln Community Foundation (LCF) allowed for approximately 1,000 English Language Learning family members to attend LSO's two Family Concerts this past season.
Most immigrants and refugees are unable to attend concerts not only because of the perceived cultural barrier, but because of the very real challenge of transportation and financial restrictions. The program provides concert tickets to all Family Literacy participants free of charge, including family members living in the same household. LCF's financial support is vital to underwrite transportation to the concerts and pre-event educational preparation.
"I spoke with one family after a concert and they said they felt like they belong," says Barbara Zach, LSO's Executive Director. "Participating in cultural activities is a really beautiful way to make people feel part of a community."
The partnership with LPS Family Literacy has been so successful that LSO expanded the program to serve other organizations supporting immigrant and refugee families, including Lutheran Family Services, Catholic Social Services and Center for People in Need.
As Lincoln is a resettlement community, LSO wants to provide a warm and welcoming way for people to become involved in the community. Zach says that if there's anything to bring people together, it's music. No matter what your country of origin is or your income level, music can reach and touch us all, she says.