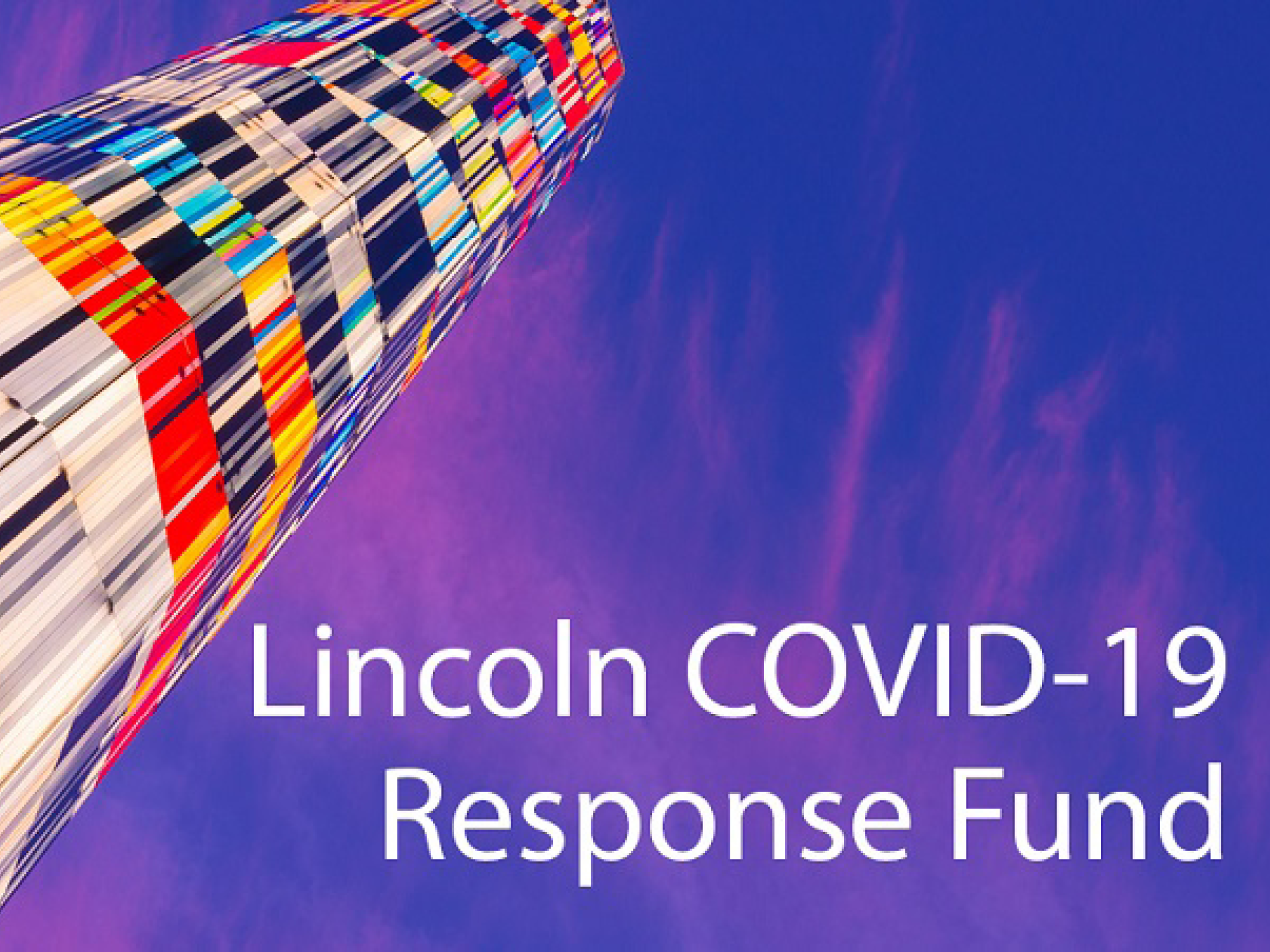 Time was of the essence in early March 2020. Communities across the country were grappling with how to support their vulnerable residents in the first wave of the pandemic. Lincoln had not yet reported a confirmed case of the novel coronavirus. As uncertainty loomed, LCF President, Barbara Bartle, was prepared. 
"Our colleagues from Seattle to Pittsburgh shared how rapidly the situation was evolving," said Barbara. "As a community convener, we knew this was the time to come together and mobilize public, private and philanthropic support." 
A coalition of partners including LCF, the City of Lincoln, the United Way of Lincoln and Lancaster County, the Lincoln Partnership for Economic Development (LPED), the Community Health Endowment, and other philanthropic and business partners quickly formed to address how Lincoln would respond to the crisis. The Lincoln COVID-19 Fund was created to rapidly deploy flexible resources to nonprofit organizations in Lincoln that are working with communities disproportionately affected by the coronavirus pandemic.  
Since the Fund was launched on March 20, 2020, more than $1.2 million has been awarded to 66 local nonprofits. The grants have been a coordinated response to help support the basic needs of vulnerable and newly vulnerable Lincoln residents, including access to food, housing, medical information, childcare, and other support. The fund received nearly 800 individual donations from this generous community.  
"This fund has made a real difference for many Lincoln individuals and families over the past year," said Mayor Gaylor Baird.  "Thank you to all those who contributed to the fund to help friends, neighbors and co-workers impacted by the pandemic. Lincoln residents and businesses again have demonstrated that we live in a compassionate community where we take care of each other." 
Grant recipients were identified by a committee, chaired by Bryan Seck, Director of Workforce Development for LPED. Meagan Liesveld, Executive Director of the United Way served as Vice Chair. The committee moved quickly to distribute funds to nonprofits as fast as donations were coming in. Committee Chair, Bryan Seck, reflected on the experience one year later. 
"This is how we operate in Lincoln," said Bryan. "We work together, we identify a solution, and we do our absolute best to help each other. Nonprofits on the frontlines of the pandemic were supporting many residents who had never needed assistance before. It has been an honor to serve as chair and to see first-hand the impact these grants made in our community." 
The rapid response and flexibility of the grants made a difference for nonprofits during such a challenging year. Laura McCulley, Grant Manager at the Clyde Malone Community Center, explained how the funds helped fill the gaps for their organization. 
"If we're missing supplies, or people, or things within the program that aren't covered by restricted funds, these grants helped us go full-circle," said Laura. "Without unrestricted funds, we would not be able to do the extra, and we did a lot of extra this year." 
In the latest round of grant-making decisions this February, the committee also recommended a $50,000 grant to the Lincoln Prevention Assistance Common (LPAC) Fund.  LPAC is a partnership among LCF, the City Urban Development Department, and the UNL Center for Children, Families, and the Law to distribute housing and utility assistance to Lincoln residents in need due to the impacts of COVID-19. Future contributions to the Lincoln COVID-19 Response Fund will also be directed to LPAC. 
"Grants from the Lincoln COVID-19 Response Fund have impacted hundreds of children, families and individuals in our city the past year," said Barbara. "So many caring donors in our community have contributed. Thank you, Lincoln. These donations have truly been gifts of love." 
For more information on the Lincoln COVID-19 Response Fund, visit LCF.org/covid19.