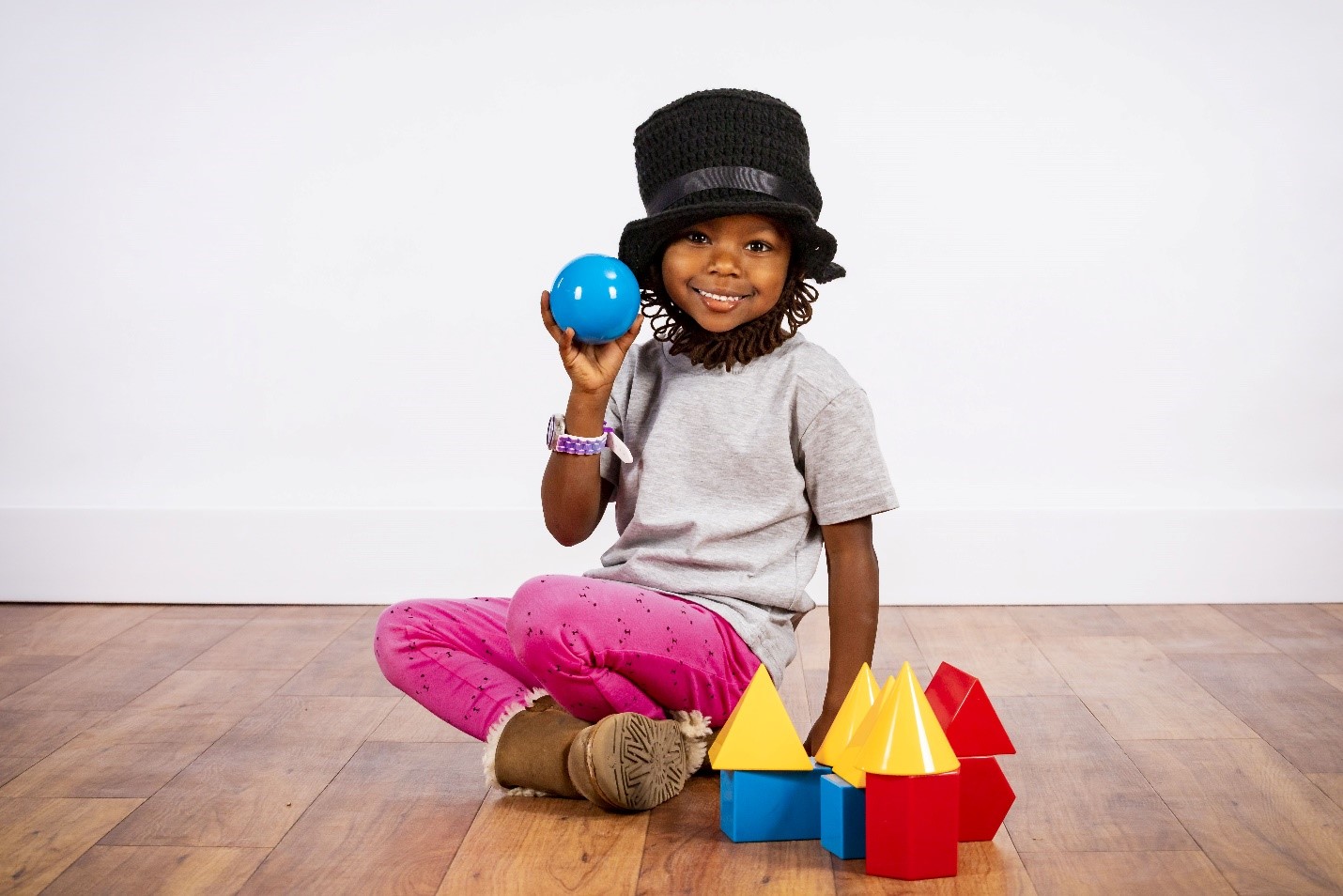 The audience sat in rapt attention at December's Prosper Lincoln Summit as they heard staggering numbers surrounding early childhood from the latest Lincoln Vital Signs report. Seventy-five percent of Lincoln's children under six have all parents in the workforce and parents at every income level report expense as the biggest challenge to accessing high quality care in Lincoln. It currently costs more per year to send an infant or toddler to a child care center than one year of tuition at the University of Nebraska. 
It is especially difficult for families who fall below or near the poverty level to afford and access quality early childhood education. There are currently 3,362 children under the age of six in Lincoln who live in families that fall below the poverty threshold and only 9% of young children in poverty are enrolled in nursery/preschool programs.
The question arises – how do we serve our youngest citizens in need of quality early childcare? In response, The Lincoln Community Foundation once again partnered with Nebraska Children and Families Foundation to host the second annual Lincoln Littles giving day in honor of Abe Lincoln's birthday on February 12. The giving day raised $668,150 for tuition assistance, allowing more children in need to access quality early childhood education. The fund is inspired by the Prosper Lincoln Early Childhood community agenda goal of increasing accessible and affordable high-quality early childhood education.
 "These generous gifts will make a big impact for our little ones in Lincoln," said Barbara Bartle, President of the Lincoln Community Foundation. "When we band together, more children have access to quality early childhood education. Thank you, Lincoln."
Nineteen early childhood education providers are now participating in the Lincoln Littles initiative and will receive funding for families in need. All providers are Step 2 or higher on Nebraska's Step Up to Quality, 5-step rating scale. Providers include CEDARS Youth Services, The Children's Place, Coddington Learning Center, Community Action Head Start, Dimensions Education Program – A Street, Dimensions Education Program – First Plymouth, Educare Lincoln, Faith Lutheran Touching Hearts, Fingerprints Child Development Center, Kids First Inc., Kids Imagination Station, KinderCare Learning Center, KinderCare Learning Center – West A, Loving Hearts Child Development Center, St. Mark's Preschool Kidzone, Trinity Lutheran Early Childhood Program, Westminster Preschool, Willard Community Center and World of Knowledge Child Development Center & Preschool.
Testimonials pouring in from those who received assistance through the program last year paint a moving picture – a family facing the loss of one spouse's job not knowing how they'll be able to keep their children enrolled in a program; a single mother leaving an abusing relationship and looking for a safe and stable place for her toddler; a preschooler with learning disabilities whose family is in need of high-quality educational environment they can afford. The stories go on and on.
High-quality childcare helps children develop the range of skills necessary for success in school and beyond. The National Chamber of Commerce Foundation says that quality early childhood education is important for today's workforce as well as preparing the future workforce.
Seed funding for Lincoln Littles is granted by W.K. Kellogg Foundation and Buffett Early Childhood Fund. Champions for Children match partners are Acklie Charitable Foundation, Harbor of Dreams, Jim and Penny Krieger Family Foundation, Susan Sehnert Stuart, and Mae Whitmer.
As Abe Lincoln said, "When I do good, I feel good." Gifts for the Lincoln Littles Early Learning Fund are accepted year-round. For more information Lincoln Littles, call 402-474-2345 or visit LincolnLittles.org.
Big Impact
Testimonials from Lincoln Littles scholarship recipients
"We are a family of four and my husband lost his job recently. His income was the primary source of income for our mortgage, the cars, preschool, all the big things. When he lost his job my first thought was – what about our kids? To say, 'thank you' wouldn't even begin to describe our gratitude for the Lincoln Littles Scholarship we received."
"I will forever be beyond thankful, grateful and blessed to the Lincoln Littles scholarship program for saving my family."
"Our daughter was able to receive the Lincoln Littles Scholarship and since being able to go to preschool, her whole personality has brightened up. The Lincoln Littles Scholarship has really allowed her to have amazing experiences and create many memories and she is only just starting school."
"I was so relieved at the mention of a scholarship. This is really an opportunity for me to express how grateful I am to the donors and to all those who are working to offer hope to families like mine. You wiped my tears by granting this opportunity to my child."