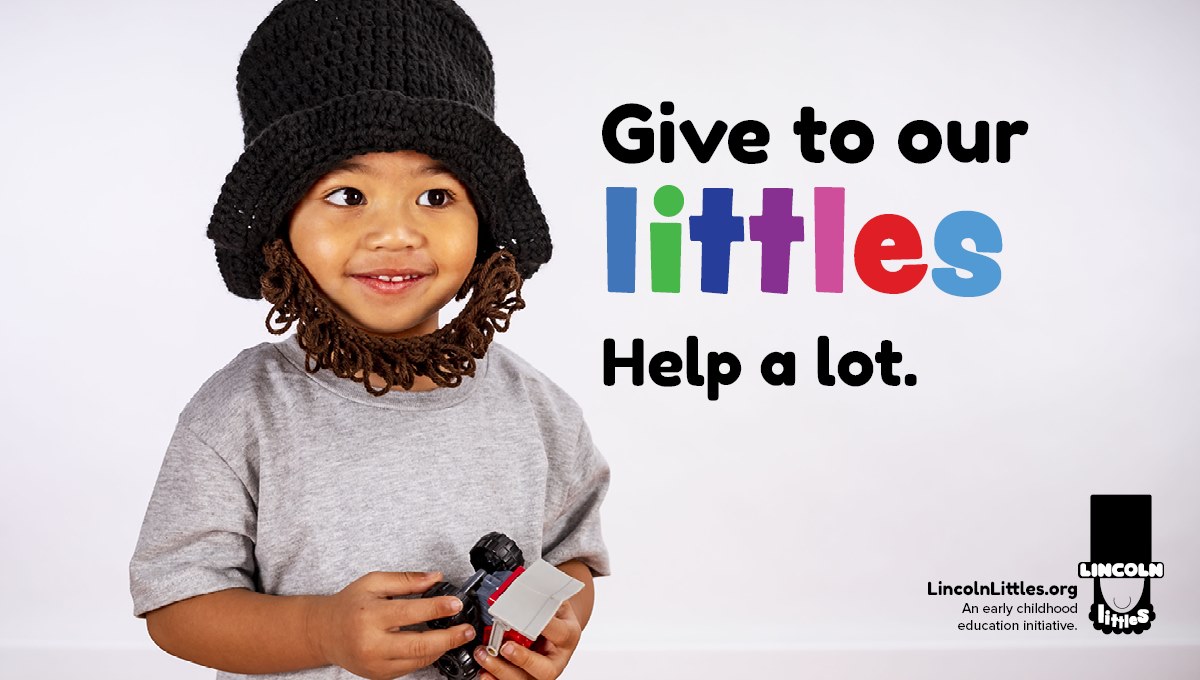 The third annual Lincoln Littles Giving Day, held on February 12, Abraham Lincoln's birthday, raised 1,072,088. Hosted by the Lincoln Community Foundation (LCF), the giving day raised funds for tuition assistance, allowing more children in need to access quality early childhood education. The fund is inspired by the Prosper Lincoln Early Childhood community agenda goal of increasing accessible and affordable high-quality early childhood education.  
"Hats off to you, Lincoln!" said LCF President, Barbara Bartle. "The community stepped up for our little ones during such a critical time and your generosity was absolutely heart-warming." 
This year, Mayor Leirion Gaylor Baird issued the "Mayor's Big Challenge for Lincoln Littles," to encourage community donations. The City identified one-time funds totaling $500,000 from the recent federal stimulus bill to contribute to Lincoln Littles. Matching Sponsors provided backbone funding for the giving day and together with the community surpassed the Mayor's challenge to raise an additional $500,000.  
"We extend our gratitude to the Mayor for this incredible commitment and show of support," said Bartle. "Our matching fund sponsors and generous community answered the call with their donations. These funds will help so many working families and will give our littlest residents the best possible start." 
Lincoln Littles Giving Day matching sponsors include Mae Whitmer Early Childhood Fund, Lead Sponsor; Buffett Early Childhood Fund; Bettenhausen Family Foundation, in memory of Professor James D. Carr; Complete Children's Health; Kile and Virginia Johnson; Krieger Family Foundation; Labenz & Associates LLC; Drs. Marilyn and David Moore; Nebraska Children and Families Foundation; Nelnet; Helen Raikes, in honor of Senator Ron Raikes; Drs. Bob and Lisa Rauner; Sue and Al Saathoff; Susan Sehnert Stuart; Donald and Janice Svehla Family; Tom and Susan Tallman; Union Bank and Trust Company; Dr. Eileen and Richard Vautravers; Ross and Judy Wilcox; and WRK Family Foundation.