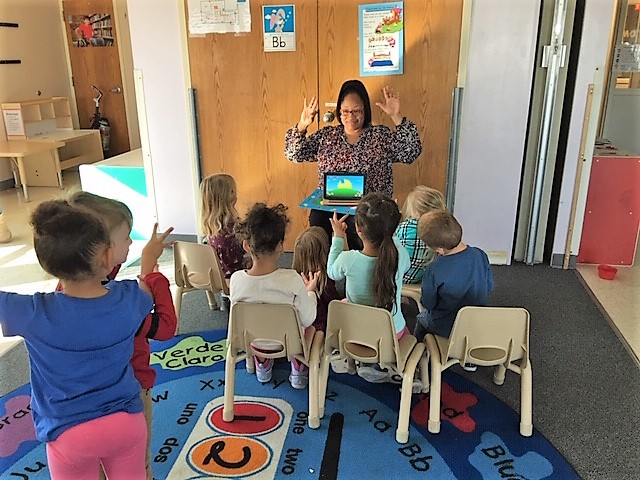 Parkview Child Development Services, a preschool at the Carol Yoakum Family Resource Center, was at risk of losing a quality curriculum for their young students. Because of a change in service providers, the curriculum the students were using would go away if new licenses weren't purchased.
With a mission of supporting low-income families, Lincoln Housing Charities approached Lincoln Community Foundation about providing a grant to help purchase the curriculum. Thanks to the grant, the curriculum will stay at Carol Yoakum Family Resource Center regardless of the child care provider. The center serves children in the Arnold Elementary School area. Seventy percent of the families in this area are on free/reduced lunches. According to Lincoln Housing Charites, the need is high for quality child care options in the area.
The quality curriculum will help make sure every child served is Kindergarten ready. The Easy Breezy curriculum not only provides quality lesson plans, but also visual materials such as large, colorful books and posters to help reinforce what the children are learning. This comprehensive curriculum encourages the preschoolers to participate in hands-on learning through songs and air writing. Tablets were also purchased in order enhance the child's learning experience.
Since implemented, the curriculum is receiving praise from students, parents and teachers. "The kids enjoy the videos and songs that are helping them learn their letters and numbers," said one of the preschool teachers. "The curriculum is easy to use, especially the digital component." Parents have commented that their children are practicing their air writing at home and are singing the songs about letters and numbers they are learning.