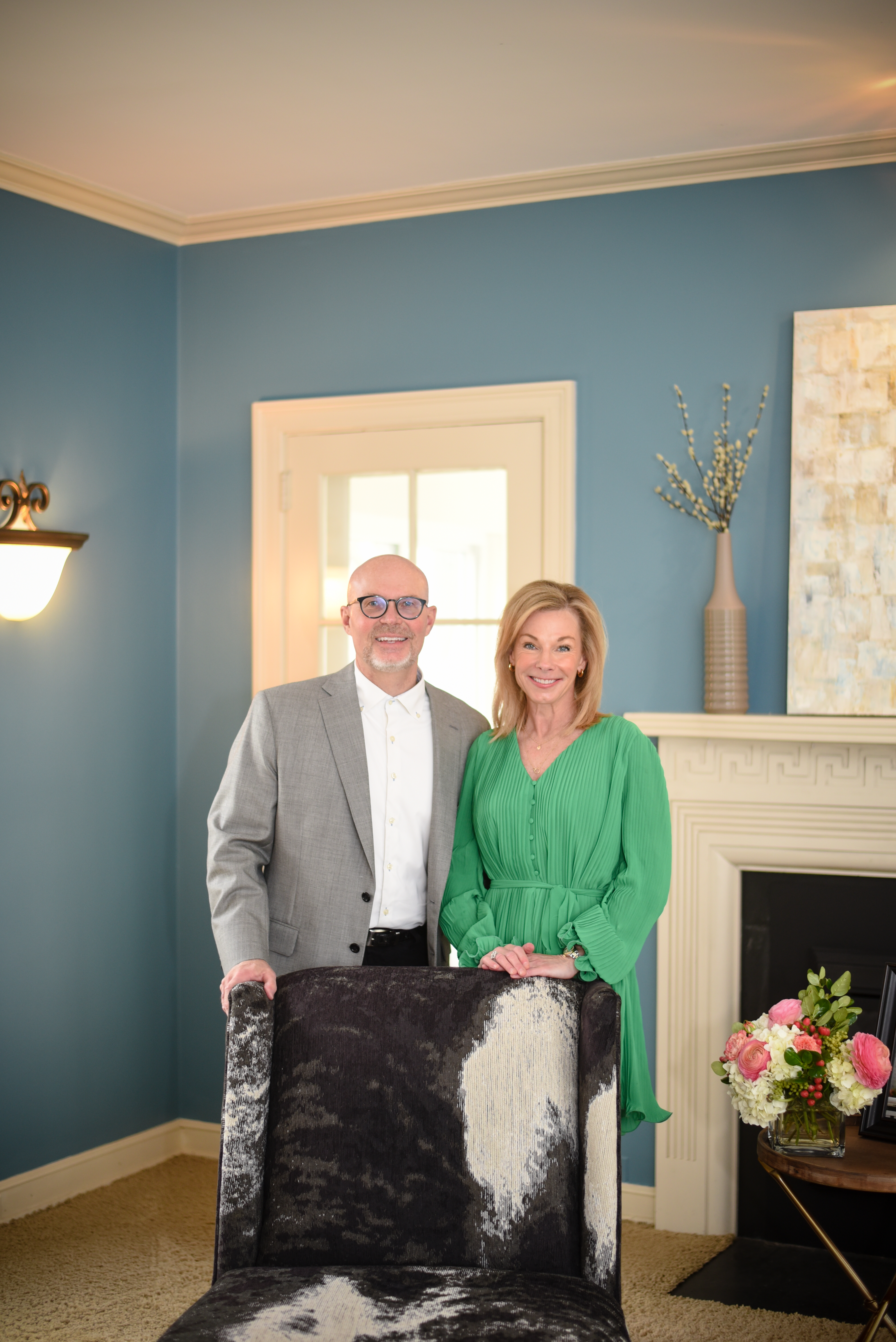 Seeds of giving were sown early for John & Kris Bergmeyer – with precious family lessons about paying it forward and leaving a legacy of kindness. Now they are passing on that generosity and grace through the Lincoln Community Foundation by supporting the community needs of today as well as legacy plans for the future.    
John Bergmeyer grew up in a small town in Nebraska. The kind of town where everyone was instilled with community values of pitching in and working together. John's dad was the community banker – always involved, always willing to share his time, treasure, and talent.  
Kris Bergmeyer was raised in Sioux Falls, South Dakota, where she watched her dad give back to the community – both through volunteerism and financial support.   
"My dad was a silent giver because he was always there, supporting, but always from behind the scenes," said Kris. "I loved that he helped so many, but they never knew it was him. He gave, quietly, in his own wonderful way."   
The Bergmeyers first came to Lincoln for college. A small-town boy and a South Dakota gal meeting at the University of Nebraska-Lincoln and falling in love – eventually getting married and making Lincoln their forever home.  
"Everything they say about Lincoln is true," said John. "This is a great place to raise a family, form friendships and find success in business." 
John, a business law attorney/shareholder at O'Neill, Heinrich, Damkroger, Bergmeyer & Shultz, P.C., L.L.O., acknowledges how the support from his community impacted his professional success.  
"People treat you well here, they do the right thing," said John. "We were fortunate to get so much support over the years, and we want to make sure that others have an opportunity for that same kind of support." 
Both Bergmeyers agree it was a wise choice to customize their legacy giving plan through the Lincoln Community Foundation.  
"We have both been so impressed with the Foundation's very visible impact on our community – and how, in turn, the community trusts the Foundation," said John. "Their track record speaks for itself. They are held in such high esteem in our community. They have outstanding leadership and a great team of professionals." 
The Bergmeyers feel incredibly thankful for everything Lincoln has given them:  family, friends, a home.  
"We were blessed to be able to build a career and life here in this wonderfully diverse and growing city," said John. "We are happy to be able to give a little back to this organization and community. We love Lincoln." 
This spring, they are helping their daughter, Allison, move to California where she will learn about serving as a vet tech. "She is an animal lover who believes in saving the world, one animal at a time," said Kris. 
"Lincoln is our home, and we love giving back to our community," said Kris. "We also both believe strongly in giving, quietly, without recognition. Our reward is knowing that someone is receiving something they would otherwise not have received. It is meaningful to be part of making that happen – to be quietly part of the solution. And that makes us very happy."  
LCF's Legacy Society 
As you develop your legacy plans, remembering your favorite organizations and community can provide a lasting legacy in your name. The Lincoln Community Foundation has created the Legacy Society for those who love Lincoln and have made plans to leave an end-of-life gift through their estate or beneficiary designations via a retirement plan, investment account or insurance policy. 
Legacy Society members are special friends of LCF and their future gifts, memorialized in their name or the name of a loved one, recognize their thoughtfulness and leadership for the community for generations to come.  
"We are so fortunate to be able to give back, we decided to go ahead and get started," said Kris. "The Foundation provides access and resources to such a depth and breadth of non-profits in our community."  
"We decided that making decisions early in life about our giving plans meant we would be able to enjoy and see the results, impact and benefits of the gifts," said John. "The Lincoln Community Foundation provided a wide variety of giving options. Working with them is definitely a win-win."  
If you are interested in learning more about legacy planning, contact Tracy Edgerton at 402-474-2345 or tracye@lcf.org.