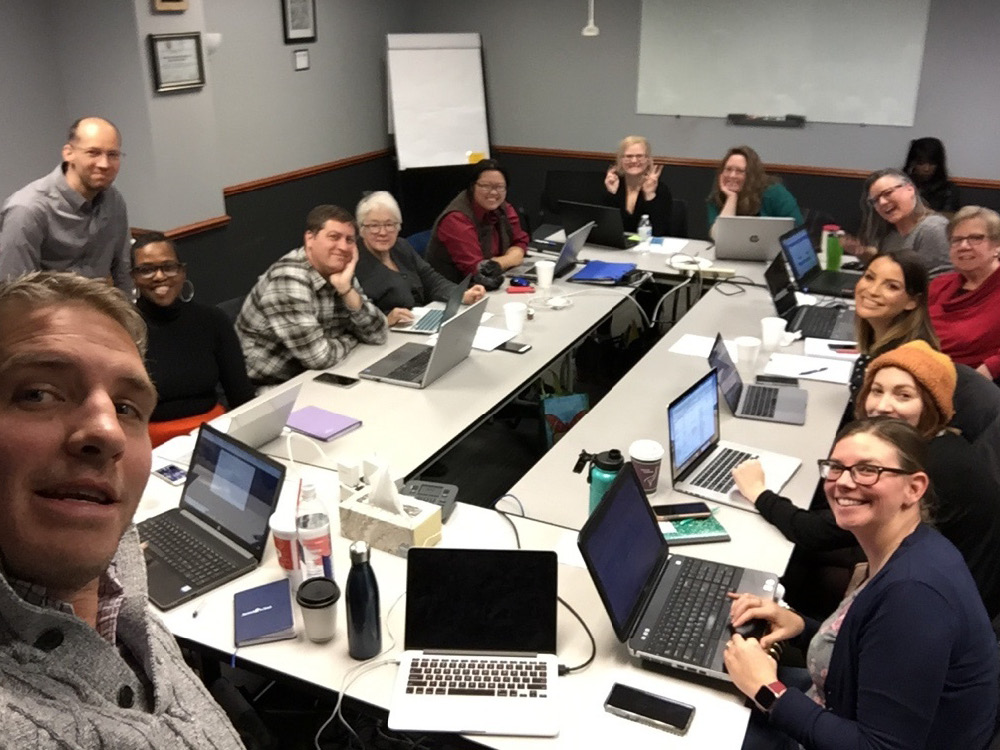 Growing nonprofits can face many challenges when it comes to fundraising. Many report that they lack the infrastructure to acquire, attain and upgrade donors. Health, economic and social crises have further taxed local nonprofits and the vulnerable communities they serve. With the shared goal of building capacity and sustainability within Lincoln's nonprofit community, Lincoln Community Foundation, Network for Good (NFG) and Cause Collective partnered to bring NFG's fundraising capacity building program, Jumpstart, to Lincoln nonprofits.
Network for Good approached LCF with the Jumpstart program in early 2019. Funding from the John and Catherine Angle Fund over two years was designated to help nonprofits improve their capacity, sustainability, and governance. Two cohorts of nonprofits participated in the program between 2019-2021. 
Jumpstart's fundraising platform and content management system was designed by NFG and provides integrated tools, coaching, and technology to nonprofits to build their fundraising capacity and sustain their programs.  
In addition to the platform, the program provided a cohort of 8-10 agencies with one year of free software, fundraising coaching, and quarterly meetings facilitated by Cause Collective to share learning among the participants. 
Before Jumpstart, members of the cohort used multiple methods to record their fundraising efforts and track donors.  
"It was a bit of a free-for-all," said Jason Varga, executive director of Cause Collective. "Some agencies were using software that was cumbersome and twice as expensive. Some were using large spreadsheets. Some were using nothing at all." 
The results for many of the participating agencies were noticeable. Jumpstart tracked the fundraising of each agency with the software to compare those numbers to their previous fundraising campaigns. Almost every agency experienced a substantial increase in its fundraising totals. Two years since the initial pilot program, Jason believes the effect for the nonprofits has been positive. 
"Agencies that still use the software are finding new ways to grow their fundraising, make processes more efficient, and properly thank their donors," he said. 
The nonprofits who participated in the cohort agreed. 
"I have learned so much in the last year through the Jumpstart program. Not only is the software user-friendly, but it also has many helpful features and tools that made our job easier," said Destiny Burkett, development director at Lincoln-Lancaster Child Advocacy Center. "Add to all of that the coaching that I received, and I can honestly say that it was a year that has been a huge benefit to our organization and fundraising capabilities." 
Altogether, the 2020-2021 cohort leveraged the grant from LCF into $282,697 in net new revenue for participating nonprofits. 
"This would not have happened without LCF," said Varga. "Their funding made this work."