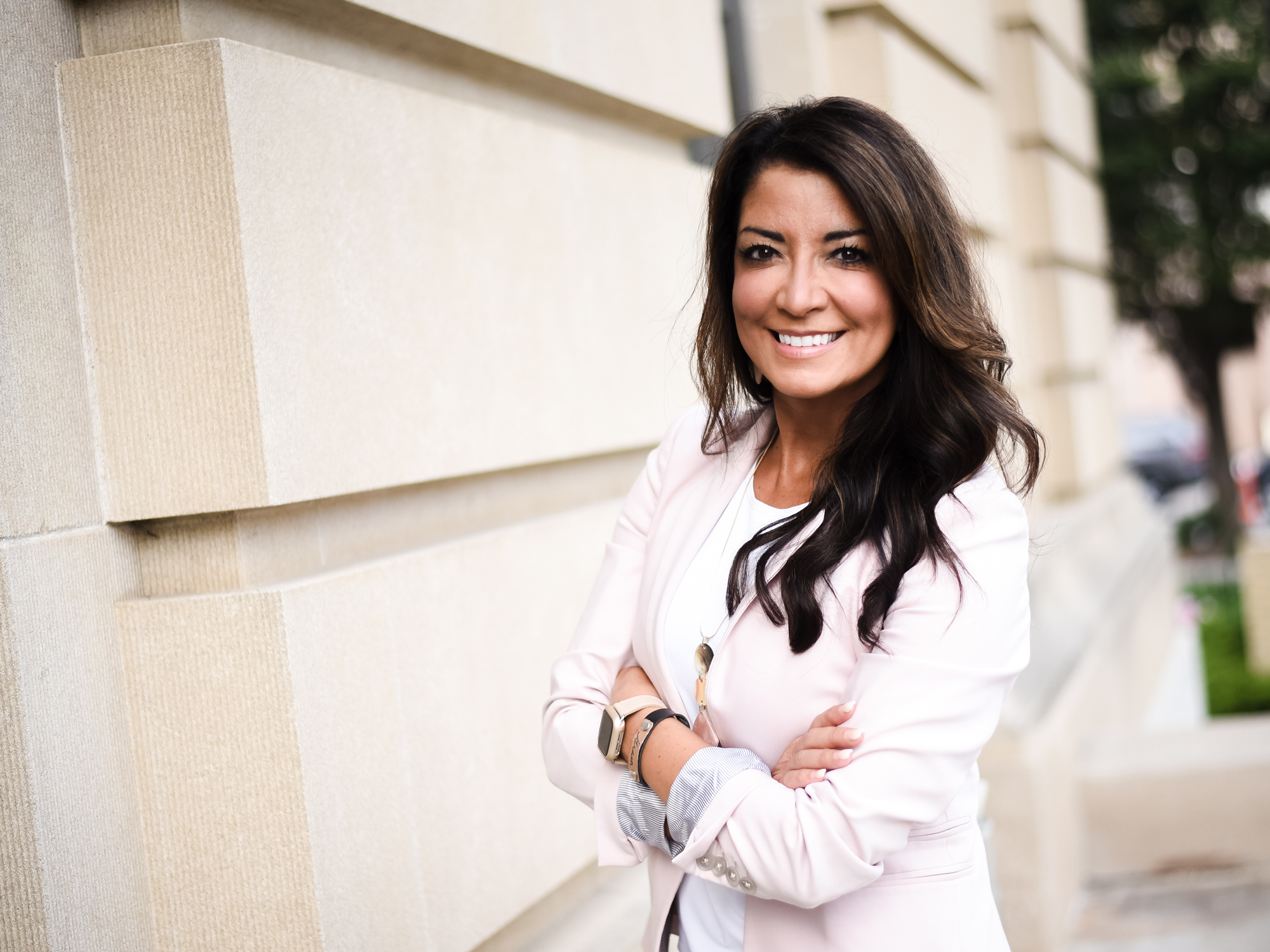 Ava Thomas does not forget.
She does not forget growing up poor, her family dependent on food stamps, welfare and community housing.  She does not forget living with a grandmother who helped raise her, her brother – and many beloved cousins.  She does not forget life as a child in poverty, while surrounded by family members who were nonetheless generous and giving.
In fact, as Thomas grew up, graduated from high school, attended college, and flourished in a 25-year newspaper career – she made it her mission to never forget.
"As I started earning a living, making money, I knew I had an obligation to give back," she says today. "I knew that, as my family cared for me and gave what they could, I needed to give and take care of others." 
Thomas is now president and publisher of the Lincoln Journal Star, and has dedicated much of her personal life to addressing those childhood memories – donating to a spectrum of causes, helping found Hundreds of Women Who Care, volunteering as a "Big Sister," serving and donating through the Lincoln Community Foundation.
"The people at the Foundation are so compassionate, their work is so compelling," Thomas says. "They have an understanding about the incredible generosity in this community … Lincoln is indeed a big, small town.  We are all about taking care of one another, taking care of community. That sense of giving, helping others, it's in our DNA." 
She points to the recent and perhaps surprising Give to Lincoln Day – held smack dab in the middle of the pandemic. "We are in a time when there are increasing demands on non-profits, businesses are impacted by the pandemic, people are concerned about returns on their savings, jobs are in jeopardy."
Yet the ninth annual Give to Lincoln Day was a record-setting year. 
"It blew my mind," Thomas says.  "People opened their wallets, even though they were hurting themselves. Lincoln got it – they understood that this is such an important time to understand the sense of honoring the good of the community."  
She also attributes the day's success to the many tools the Lincoln Community Foundation has created to inspire Lincoln citizens to give – particularly, for her, the "Donor Advised Fund." 
"I call it a charitable checkbook. It's just so simple. You put money into an account and write 'checks' from that account for charities, anything 501(c)(3) … It not only makes it easy to give, it is all recorded, telling me who I gave to, how much and when … It's all so simple. You log into your account, click on the charities you want to give – click, click, you have a complete record of everything."
Her friends applaud her generous and benevolent spirit: 
• Anthony L. Goins, director of the Nebraska Department of Economic Development: "Ava is a dear friend and someone I consider to be a natural leader. She also has an incredible gift of generosity, kindness and social awareness that shines brightly through her philanthropy." 
• Steve Kiene, CEO of Ocuvera: "While financial giving is noble, I find that Ava's many other dimensions of giving are the truest definition of philanthropy. She in fact helped open my eyes to the struggles that are faced by women, people of color, immigrants and many others who were not born into advantage. She has made me a better community-minded person. We are lucky to have her as a quiet leader – and her hard work, perseverance and success are inspirational to everyone."
• Pete Ferguson, Youth Development Coordinator for Lincoln Public Schools: "What I find amazing is the intensity Ava has in her commitment to impact, empower and invest in other lives. Whether it be her children, grandchildren, philanthropic endeavors or ensuring marginalized and underrepresented people have a voice, it's that intensity that fuels her generosity of time, talent and treasure."
Indeed, Thomas believes in imparting a sense of giving from one generation to the next.  "While we didn't have a lot of money when I was growing up, my family was always kind and giving.  I believe it is important to pass that on … I feel strongly about leaving Lincoln a better place than I found it."