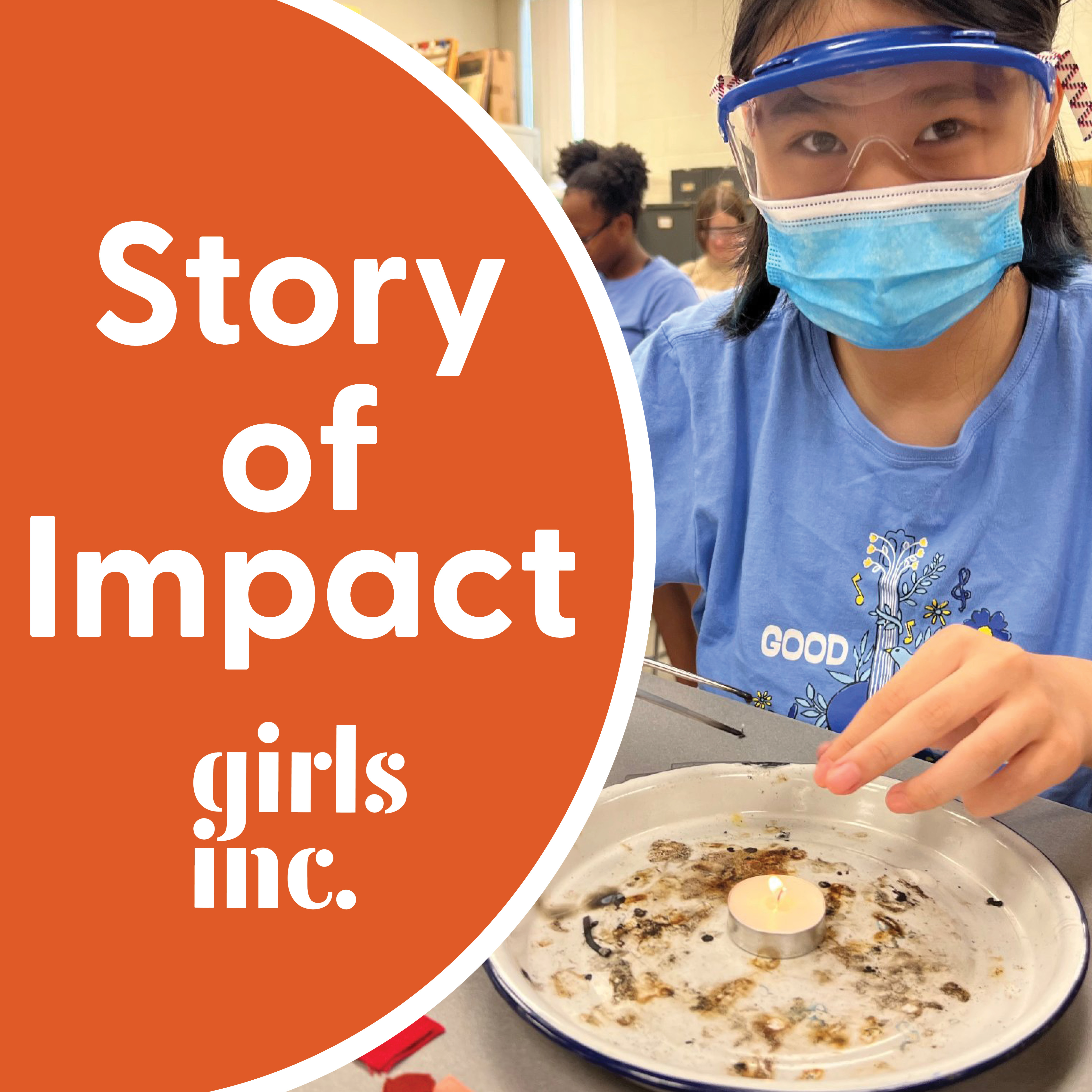 Nearly 80 "strong, smart and bold" Lincoln girls now have a new future career path to explore with confidence, tools, and connections by participating in the Eureka! STEM (Science, Technology, Engineering and Math) program through Girls Inc. of Lincoln. Eureka!, a five-year college and career prep program for middle school girls, recently wrapped up its an annual summer camp at the University of Nebraska-Lincoln (UNL). 
A member of the 2022 Eureka! cohort, Harper, reflected on her two years in the program with excitement about newfound ideas, opportunities, and connections with peers.   
"It has shown me a bunch of career opportunities I didn't know were options, until now," she said. "I liked the Journalism College, we got to do a mock "Husker Highlights" using film and scripts. That is something I'd like to do more of."  
Founded in 1864, Girls Inc. focuses on the development of the full girl by providing a combination of long-lasting mentoring relationships, a pro-girl environment, and research-based programming to equip girls for fulfilling and productive lives – empowering them to become role models in their community. 
Girls Inc. programs are being implemented in cities across the United States and Canada. The affiliate program in Omaha has been operating for nearly 50 years. In 2018, Girls Inc. Eureka! was brought to Lincoln. 
The Lincoln Community Foundation awarded an Open Door grant to Girls Inc. in support of operations for this year's Eureka! Summer STEM program. This funding supported operations for staff salaries and camp transportation.  
Eureka! provides opportunities for girls to perform hands-on projects and activities, learn how STEM is incorporated into everyday life, and explore potential career fields they may not otherwise be exposed to. 
"Many girls don't realize what they are already passionate about relates to STEM," said Eureka! program manager, Lexi Linder. 
Research has indicated that STEM careers are important to communities because they offer high wage jobs that will result in reinvestments back into local economies. Lincoln Vital Signs 2020 data reports Lincoln having a slightly higher than average amount of individuals working in STEM occupations. However, national data shows women are underrepresented in STEM careers. While women make up 47% of the overall workforce, they represent fewer than 25% of employment in high-paying science and engineering fields. Women of color make up 4% in those fields (Pew Research Center, 2021).   
Eureka! cohorts continue to participate in year-round education and experiences through senior year, with career development and summer externships. A great example of a cohort member who experienced opportunities that are open to Eureka! members is graduating senior, Julia Steffensmeier. 
"Julia was one of our most active seniors in Eureka!," Lexi shared. 
Not only did Julia show commitment to the five-year program, but she also had strong interests in STEM-related opportunities throughout her Eureka! career such as AP high school classes like physics and psychology, and a summer internship working alongside post-doctorate researchers at the Nebraska Center for Materials and Nanoscience.  
"Last summer, she completed a summer research program on nanoscopic materials and different microscopy methods alongside doctoral students at UNL, and her research group's poster was presented at UNL's Summer Research Symposium," said Lexi. "Going forward, Julia will attend UNL and major in Chemical Engineering." 
On a national survey, 89% of Girls Inc. members reported, "I know I will graduate from college." One of the ways Girls Inc. increases college success in alumnae is to ensure that active teen members have access to college campuses, faculty, students, and facilities. UNL helps Lincoln girls with that critical component of Eureka! 
Community members like Jen Landis, assistant professor of practice in graphic design and author of Skip the Bad Songs, a book for tweens and teens, have volunteered their time and talents to facilitate group activities within the cohorts. The program coordinators in Lincoln work to establish and sustain collaborative partnerships which help enrich the girls and the Eureka! experience.  
"I'm inspired by how Girls Inc. empowers girls, fostering self-belief and positivity, enabling them to lead remarkable, successful lives," said Jen. "They're not just breaking down barriers; they're revealing a world filled with endless possibilities!"