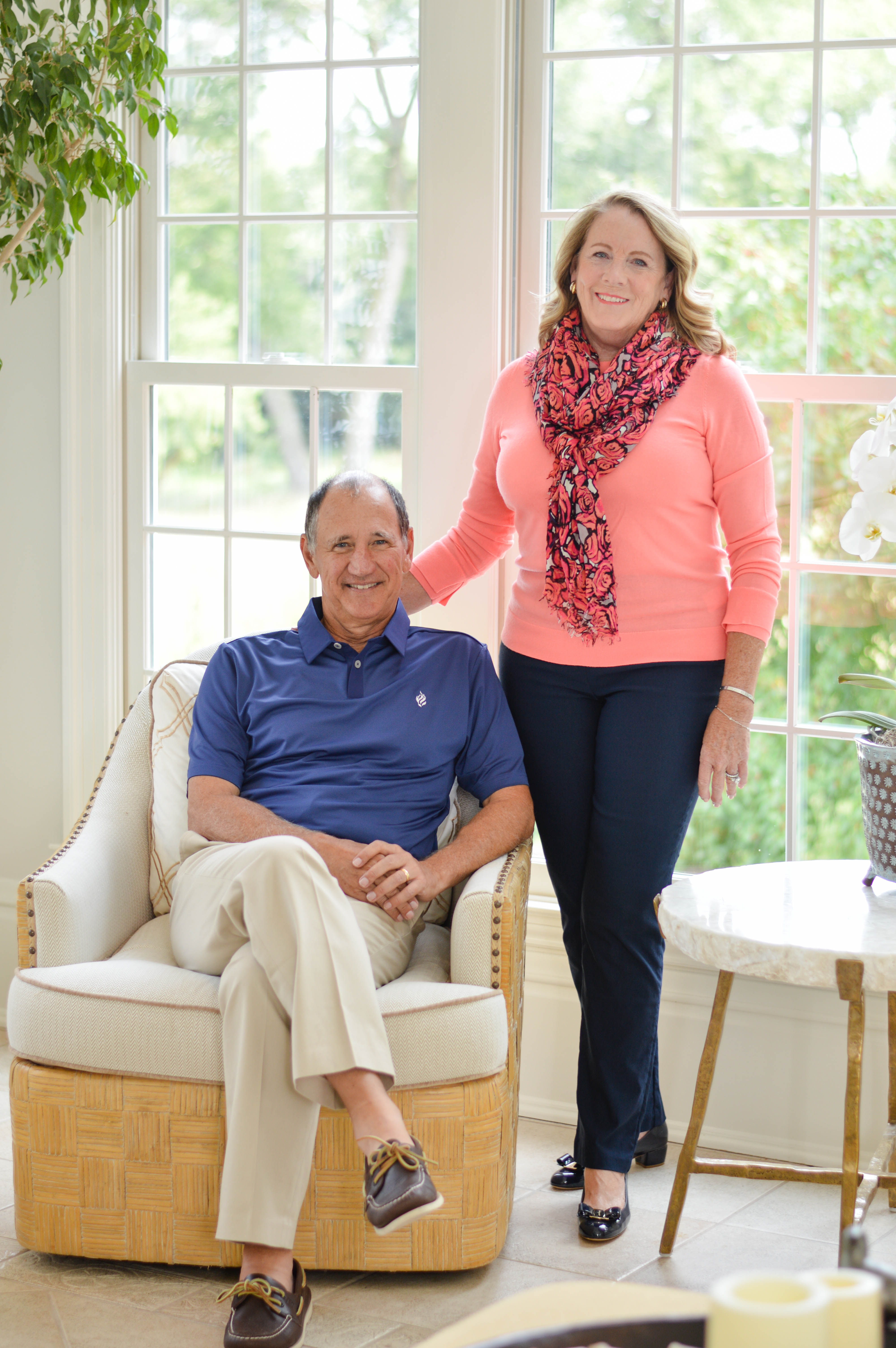 Bill and Marilyn Cintani appreciate their good fortune. They own a successful business. They have raised four successful children. They love their community. "We have been very fortunate in making Lincoln our home," Bill said. "Many people find themselves in less than ideal circumstances that are not of their own making. It takes a strong person to persevere through adversity, and live a happy, productive life. We give to try to help level the playing field a little bit for those folks."
Marilyn grew up near Lincoln, while Bill moved here 40 years ago to work for Mapes Industries, a family owned business with 100 employees that has manufactured specialty architectural panels and architectural canopies in Lincoln since 1952.
Lincoln is their home, and their involvement reflects that support of the Lincoln community. Bill recently served as Chair of the Lincoln Community Foundation board of directors and will serve as board chair for the Lincoln Chamber of Commerce in 2019.
During Bill's time on the LCF board, he's seen the impact that a match can have on encouraging donations. Give to Lincoln Day has been able to leverage a match investment of $2,050,000 to produce $20 million in donations over 7 years. "Being able to leverage donations and increase the total number of donors to make a bigger impact just makes sense," he said.
Inspired by this concept of leverage, Bill and Marilyn have pledged $50,000 from their personal donor advised fund (DAF) to serve as match dollars for new DAFs established at the Lincoln Community Foundation. As match funds are available, new DAFs will receive an additional 10% gift up to $1,000, thanks to the Cintanis' generosity.
"Today, DAFs are probably the simplest,most flexible structure to create and maintain philanthropy," Bill said. Donors can advise which nonprofits receive grants
from their DAF, and Lincoln Community Foundation verifies the legitimacy of all nonprofits and keeps all of the required records. There are no specific time frames for how often you must donate to or grant from a DAF. There are no minimums and no fees, allowing more benefit to return to the community.
"It really is better than a personal foundation," Bill said.
This isn't the first time Bill and Marilyn have used their donor advised fund for a creative purpose. For several years, they sponsored projects at the University of
Nebraska Raikes School of Computer Science and Management giving students the opportunity to work on issues that help nonprofits. One example enabled the Lied Center for Performing Arts to hire a technology intern to set up a new event management software and ticketing software, creating long-term efficiencies for the organization.
"I like that we get to expose these tech kids to philanthropy early," said Bill. "They will be successful some day, and we want them to know how important giving back can be to their community."
After meeting some of the students, Marilyn said, "It's nice to hear the students get excited about helping."
"I believe in supporting people early in their lives," Bill said. "We won't have an effect on outcomes unless we catch them in their formative years."
Marilyn's heart guides the issues she supports. "I want to touch families by helping children, helping women raise their children and helping them get out of a bad situation," she said.
Bill sees DAFs as a tool for younger adults too. "DAFs are a great way for someone not as active in philanthropy yet," he said. "A person could make donations to the fund over time in order to make a larger gift at a future time."
As a matter of fact, Bill and Marilyn have set up DAFs for their four adult children, who have modeled Bill and Marilyn's charitable interests, serving on boards and committees. "It is a good way to bring along the next generation of philanthropists."
Besides Bill's work with Mapes Industries and the couple's philanthropic interests, the next generation - their five grandchildren – get much of their focus. "Getting to spend so much time with grandchildren brings us joy," said Marilyn.
"When you are in a position to share your good fortune, everybody wins," Bill said.
To learn more about the match opportunity and setting up a donor advised fund, contact Chip DeBuse, VP for Development, at 402-474-2345 or chipd@lcf.org.