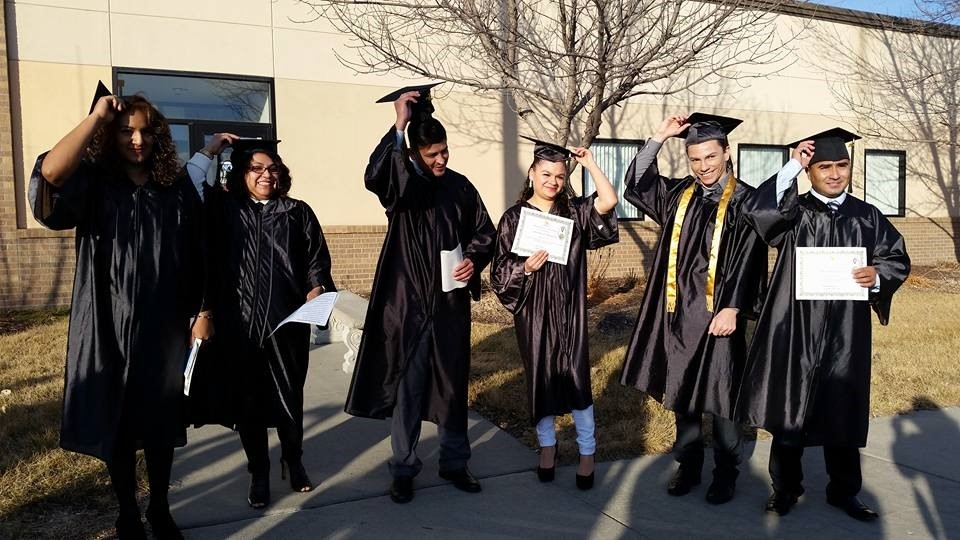 El Centro de las Americas empowers Latino families to achieve self-sufficiency, self-determination and personal growth through the provision of high quality bilingual educational, social and health services. Their Adelante Educational Program increases academic achievement through tutoring services, academic youth outreach, and GED® and English classes for Latino adolescents and young adults. 
Each student has a different level of education – some do not complete elementary school in their home countries, while others drop out just before graduating. Therefore, their needs are assessed to fill in gaps before they begin the GED® curriculum.
"Lincoln Community Foundation assisted the Adelante Educational Program by providing $12,000 to cover the cost of materials used by the GED® students, such as books, calculators and practice exams," said its executive director, Romeo Guerra. "These funds also cover the citizenship tutoring program cost, which supports clients on their path to become U.S citizens."
Rafael, age 25, had been living in Lincoln for only two months when he came to El Centro. He had not completed high school in Brazil, but held a cosmetology license. He learned he would not be able to practice without earning a Nebraska cosmetology license. To do this, he needed his GED®. The test is not offered in his native language, Portuguese, so Rafael had to take the test either in English or Spanish, not fluent languages for him.
Within one month, Rafael passed both science and social studies exams with above average scores. He dedicated himself to his studies, coming to class daily, studying on his own and engaging with classmates. His admirable work ethic and determination paid off when he received his GED® certificate.
Rafael came back to El Centro to volunteer, teaching computer classes and helping GED® students. He is a shining example of the many immigrants who wish to make the Lincoln community their home.