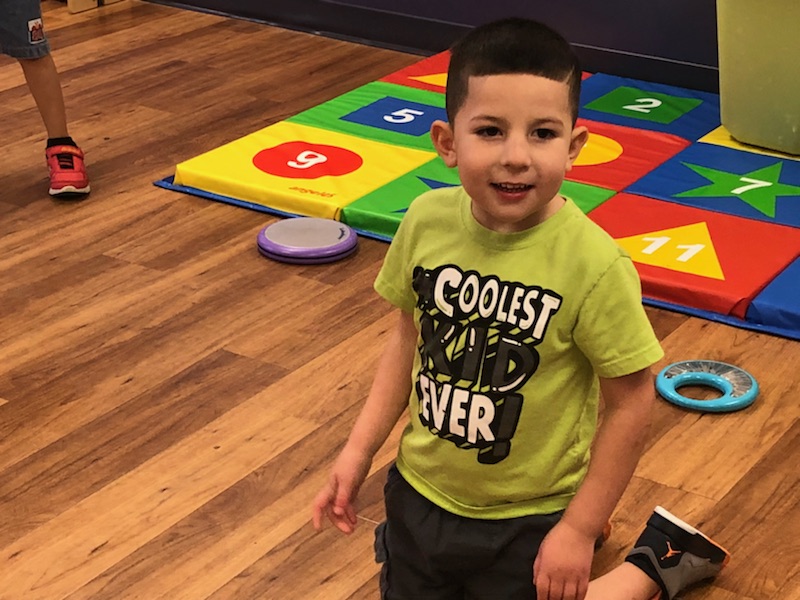 For working parents in poverty, finding quality early childhood programs that provide full-day, full-year care can be a challenge. Community Action Partnership of Lancaster and Saunders Counties is working to fill this gap through its Early Head Start and Head Start programs. These anti-poverty programs provide dual-generation services to prepare our community's most vulnerable children for kindergarten. The program's center-based option allows parents to work more regular hours, improving their financial stability.
Community Action's Early Head Start and Head Start programs prepare children for success in kindergarten through a range of early learning interventions (targeting cognitive, social-emotional, language, and physical development); health, mental health, and nutrition promotion and intervention; and intensive family support and education services. The programs target children with the greatest barriers to success. All enrollees live at or below 100 percent of the federal poverty level, and many experience additional barriers including disability and high social-emotional needs. "Programs are specifically designed to meet the unique needs of children experiencing the greatest barriers to success," said Heather Loughman, Communications and Development Director at Community Action.
Children with higher emotional or developmental needs benefit from the individualized support provided through Early Head Start and Head Start. Cassie, a mother who struggled to find adequate care for her four-year-old who has several developmental and genetic disorders, says, "It's not that other programs were bad; I just don't think they knew how to handle my son's needs," she said. "It was a relief to find Head Start." 
In support of the Prosper Lincoln early childhood community agenda, the Lincoln Community Foundation provided a grant to support the program and, as a result, children in Lincoln, and their families, received greater access to quality care.