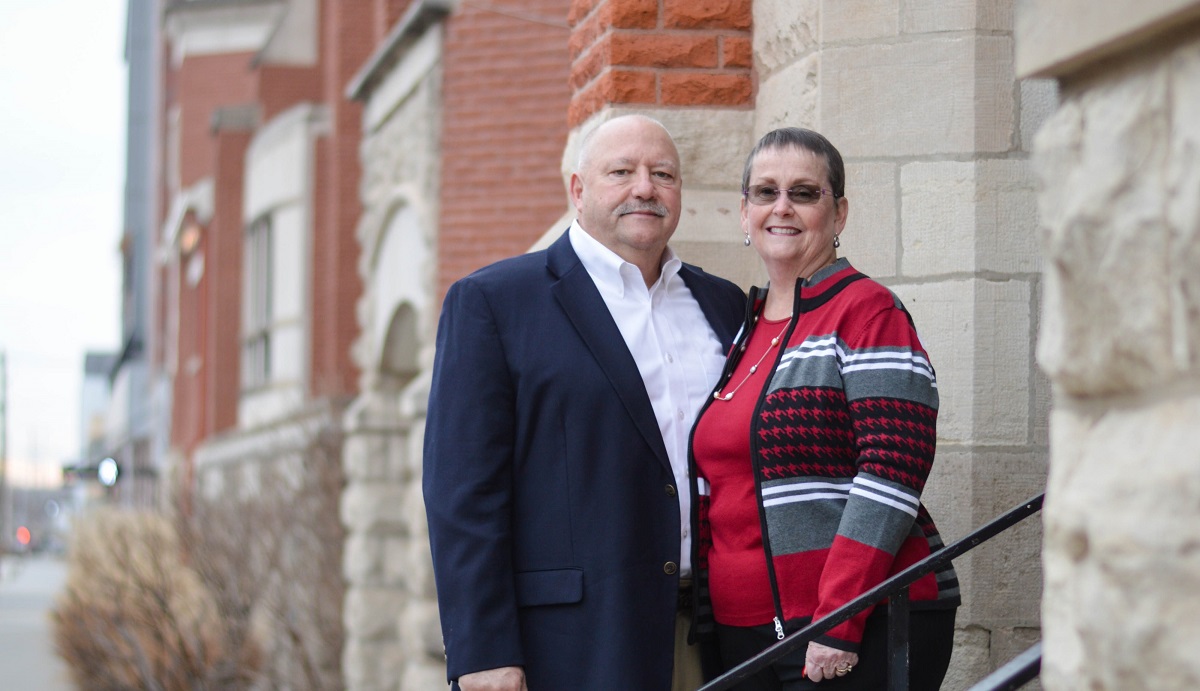 "This is our community and it's important to leave a legacy," said Vicki Huff. The retired trust officer and her husband, John who is retired from Lincoln Fire and Rescue, recently found a way to leave a lasting impact on an organization they love.
"We've always felt tithing at our church is important," Vicki explains. "And I worried that someday, when we are both gone, the church will have a void without our annual gifts."
Vicki and John started an endowed fund at the Lincoln Community Foundation that is designated for St. Paul United Methodist Church. The church will receive an annual distribution from the fund, and the fund will grow over time as a result of its investment and additional planned contributions from the Huffs. After providing for their 4 children and 10 grandchildren, they plan to leave much of their estate to the endowment fund as well.
"This teaches our children and grandchildren how important it is to give," she said. "It is a big legacy for John and I to leave."
The Huffs used a tax-savings tool to initiate the fund. "When I turned 70½, I was required to take a minimum distribution from my IRA," she explained. "By using some of it to set up the endowment, no taxes were due on that amount."
Lincoln Community Foundation is currently offering a 10% match on endowed funds designated to local nonprofits or churches. "The match was spectacular," Vicki said. "I wanted to give the cake. You iced it!"
Endowments don't have to be started by a single donor or family. The Lincoln Community Playhouse Guild found a way to ensure they could support the Playhouse for many years to come thanks to the newly established Lincoln Community Playhouse Guild Charitable Fund.
The Guild was started 50 years ago by a group of women who wanted to support the Playhouse's programming. Over the years, the Guild had enough members and financial contributions to sponsor one of the Playhouse's performances each year. But as membership organizations in general are experiencing a decline in involvement, so did the Guild.
Carla Petrey, the Playhouse Guild's president, spoke to the Playhouse's executive director, Morrie Enders, about her concerns in raising enough money to sponsor a show. Morrie knew that LCF could hold an endowment but had recently learned that a 10% match would be made available on endowments of $10,000 or more.
In 2017, the Guild started the fund with an initial gift of $5,000 — the amount that the Guild normally used to sponsor a performance — and they plan to contribute their sponsorship dollars annually to the fund.
"We're encouraging supporters of the Playhouse and Guild members to consider donations to the endowment fund in memory of friends as well as include it in their estate plan," said Petrey.
The fund is in "incubation" until it reaches $10,000 or more in donations, when it will then be invested, receive the 10% match and begin distributions annually to the Playhouse.
"That is just a win-win," said Petrey. "Our name will continue on forever because of this fund."
Learn more about the 10% match on designated endowed funds at www.LincolnForever.org or contact Paula Metcalf, Vice President for Gift Planning, at paulam@lcf.org or 402-474-2345.