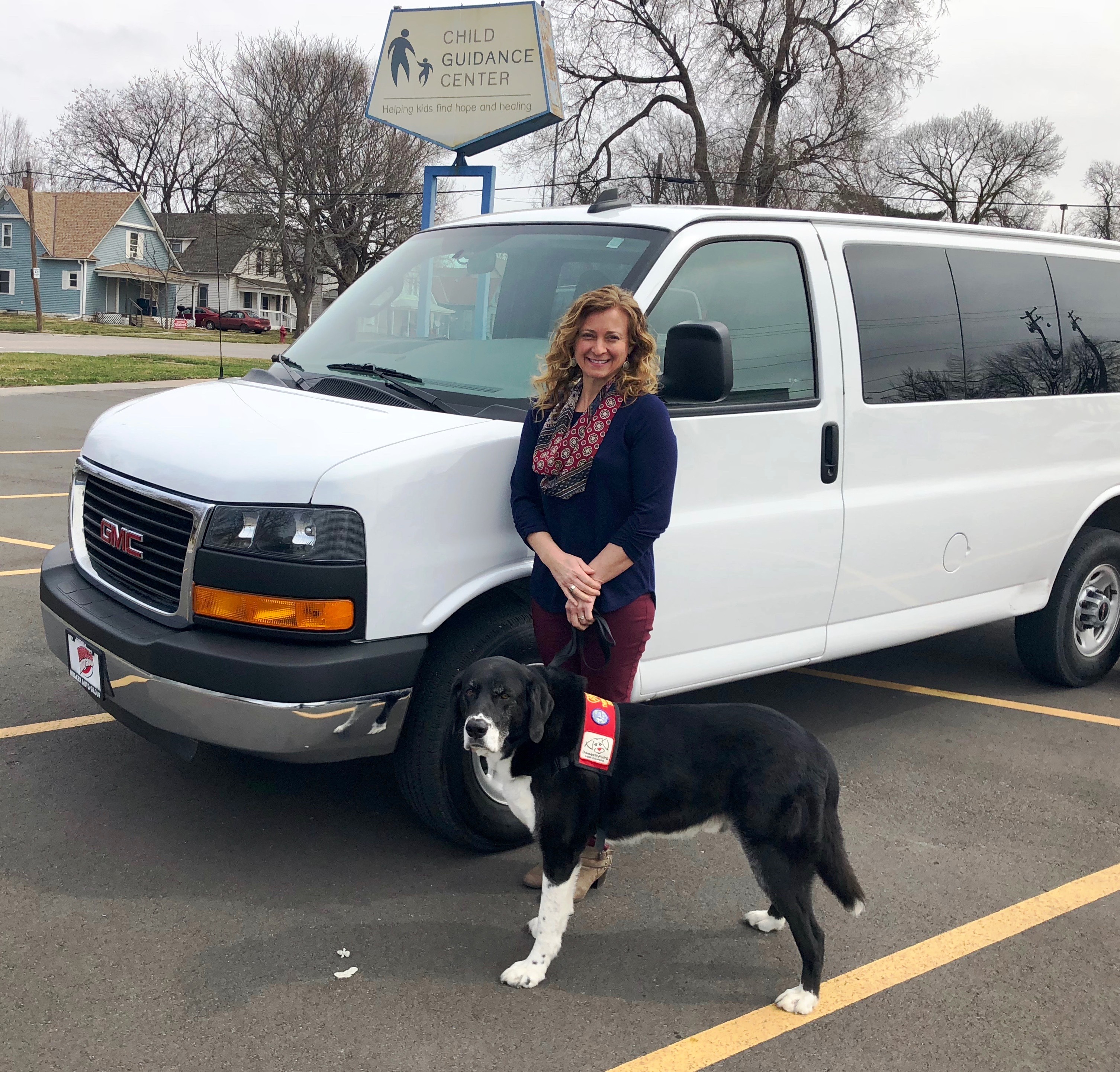 CGC understands that therapy with children is a dynamic process that requires an understanding of their unique qualities and experiences. They incorporate this philosophy into everything they do, providing comprehensive behavioral and mental health services.
Child Guidance Center (CGC) was started in 1949 to provide individual, group, and family therapy services for the Lincoln community. Last year, they served nearly 1,700 children and families.
In 2015, Jenny Cardwell, CGC's Development Director, and other members of the leadership team noticed how badly they needed a new set of passenger vans. Despite being taken in for regular check-ups and maintenance, the vans they were using were 14 years old and beginning to show their age. These vans are critical as they transport children to and from school, CGC services, and other important appointments.
"Without these vans, children wouldn't have a safe mode of transportation to and from important appointments and services," Cardwell said.
In 2016, CGC received $20,000 from the Lincoln Community Foundation to help replace their 15-passenger vans. One van is being used for the Therapeutic Group Home, which provides specialized therapy for young men. The other van is being used for CGC's Extended Day Treatment Program, which provides intensive therapeutic after-school and summer programming for children ages 5-12 with serious emotional and behavioral difficulties.
CGC offers a variety of programs tailored to the needs of children and their families. They provide counseling services in 16 of Lincoln's public schools, and they predominantly serve low-income families. They will never turn someone away if they're in need.
"Even if someone doesn't have Medicaid or doesn't have the money for a co-pay, we will still provide treatment," said Cardwell.
Nearly 70 years ago, CGC was the first organization in Lincoln dedicated to meeting the mental health needs of children. They've been proudly wearing that badge ever since.