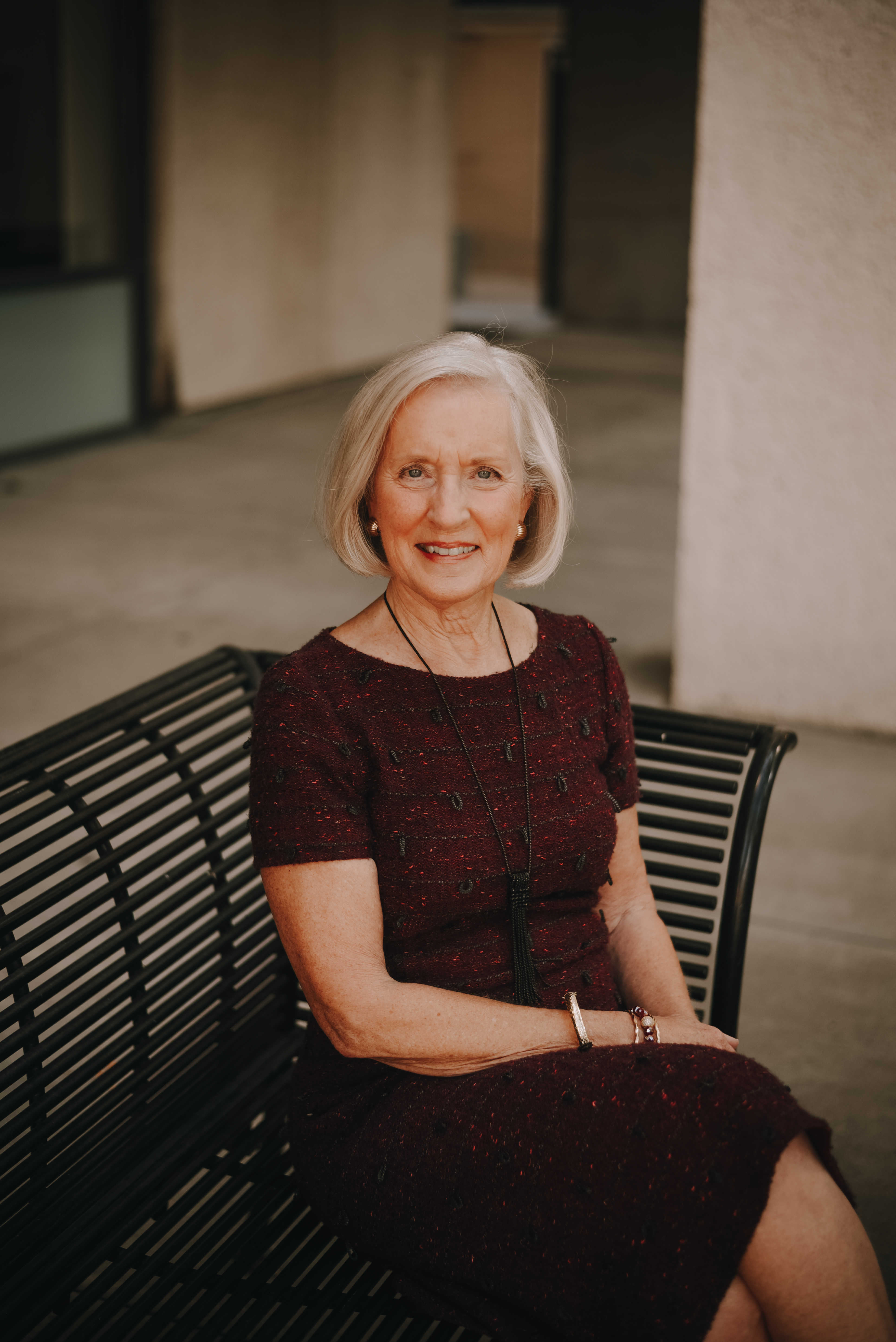 Barbara Bartle chooses her words carefully, always poised and composed, an Apple watch on her wrist and, at all times, a lengthy list inside her head. Yet underneath that calm lies a small-town girl who grew up to be a woman of grace and grit – a woman who has poured sweat and love into the Lincoln community, most notably over the past decade as president of the Lincoln Community Foundation. 
"The Foundation is truly the heart of Lincoln, a place where public, private, non-profit and philanthropy intersect," she said. "It's been a gift to serve for so many years."
Barbara retires at the close of 2021, leaving behind a decade of vast change and achievement touching every facet of the community. In fact, it's tough to wrap your arms around everything she has accomplished since arriving at the Foundation in 2010. For example, the number of donor funds has more than quadrupled during her time, assets have nearly tripled, and Give to Lincoln Day was born.  
Barb distinctly remembers the birth of the first Give to Lincoln Day, launched during the recession when non-profits were struggling to raise operating dollars. "Give to Lincoln was a great way to help them get through the summer months," she said.
The result, of course, was a phenomenal success that has raised more than $40 million, reaching a record-breaking $8 million in 2021 despite a global pandemic. "We have so many people in Lincoln who can get energized," Barb said. "It takes all of us to make things happen here, so we help each other in Lincoln."
Indeed, this is a woman who dreams big dreams – who sees paths open everywhere.
Tony Goins, director of the Nebraska Department of Economic Development and a member of the Foundation's Board of Directors, described Barb as a visionary whose legacy is engraved 6
in stone. "She influences people to see a path in the midst of challenges and inspires enthusiasm so that her team and constituents want to take the hill," he said. "Barb is the master at leveraging relationships. You can't tell her 'No.'"
Clearly Barbara's vision, mission and values-driven leadership helped facilitate a bold strategic plan," Tony elaborated. "Then she recruited the right people to support execution of that plan."
Barb routinely shrugs off credit, however, pointing instead to the collective action of generous donors, steadfast citizens and leaders, and dedicated staff.  "I cannot tell you what tremendous staff we have," she said. "They have such high missions and care so deeply about this community." 
Barb grew up in Cozad, Nebraska, with a mom who urged her to find purpose and who told stories of a pioneering great grandmother, a single mother who raised five children in the Sandhills and modeled a life of true grit. Barb never forgot those stories.
Beginning her career as a small-town teacher, Barb eventually moved to Lincoln where she landed at the Lied Center for Performing Arts as volunteer coordinator, spearheading the Friends of Lied Program. She then moved to the Foundation for Lincoln Public Schools, where she started its Fund-A-Need initiative and helped create the Community Learning Centers.
But Barb believed she could paint on a larger canvas at the Lincoln Community Foundation.  "I have always wanted to impact children, and now I could impact children and their families – an entire community," she said.
After arriving in the spring of 2010, Barb made magic throughout the next decade. 
•     Foundation assets grew from $62 million to more than $190 million.
•    Annual grants to the community grew from $4 million to more than $21 million.
•    The first Community Land Trust in Nebraska was established to address affordable housing.
•    New initiatives were launched, spearheading support for veterans, early childhood, downtown revitalization, and capital improvement projects.
•    LCF facilitated the wildly successful community-building efforts of Lincoln Vital Signs and Prosper Lincoln.
Barb is especially proud of Prosper Lincoln. Her leadership ensured the Foundation not only had a seat at the table but stepped up and took the lead.  As Barb described, Prosper Lincoln required much of LCF and the community. "Faith and hope. Working together. Trusting and leading with the boldest of dreams." 
As Paula Metcalf, the Foundation's Vice President for Gift Planning and General Counsel, noted, "Barb is always connecting people through improved partnerships and community conversations. Her tireless efforts helped create heightened awareness and strategies that support affordable and quality early childhood education programs, more affordable housing." 
"Barbara's personality exudes optimism," said Paula. "She is a free thinker who is always coming up with new ideas to make Lincoln a better community for all of its residents."
Barb certainly stirred hope and optimism when she developed a remarkable pandemic plan that resulted in more than $1.2 million for 66 non-profit organizations through the Lincoln COVID-19 Response Fund, established through a partnership with Mayor Leirion Gaylor Baird and United Way of Lincoln and Lancaster County.
I knew we had to work together and work fast," Barb said. "I was paying attention to what other cities were doing and knew it worked better to have one community fund. We were definitely ready, and the support from this community was overwhelming."
Barb recognizes there is work ahead. "We have to think about ensuring our great city for the next generations," she said. "We can do what we do now because in 1955 our founders literally built a solid foundation, and since then we have stood on their shoulders to carry that mission forward."
Advice for her successor? 
"You inherit a generous-giving community. Now you have the responsibility and honor of making a difference."
Barb admits it is tough to walk away. At the same time, she is ready to spend time with grandchildren, serve as district governor for Rotary International, and look for a few new adventures.
She loves the advice contained in the words of Meister Eckhart. "And suddenly you know: It's time to start something new and trust the magic of beginnings." 
"I am ready for a little magic," Barbara said. "I am ready for something unexpected."
Barbara Bartle Forever Fund
Barbara Bartle will forever be known as a catalyst for community development and positive change.
While she is retiring as president of the Lincoln Community Foundation at the end of 2021, her work will remain steadfast through the Barbara Bartle Forever Fund.
To honor her career, Barbara's children have established the Barbara Bartle Forever Fund. By contributing to Barbara's fund, you will help ensure a perpetual stream of grants for the ever-changing needs and opportunities in our community.
Donate to the Barbara Bartle Forever Fund at LCF.org.