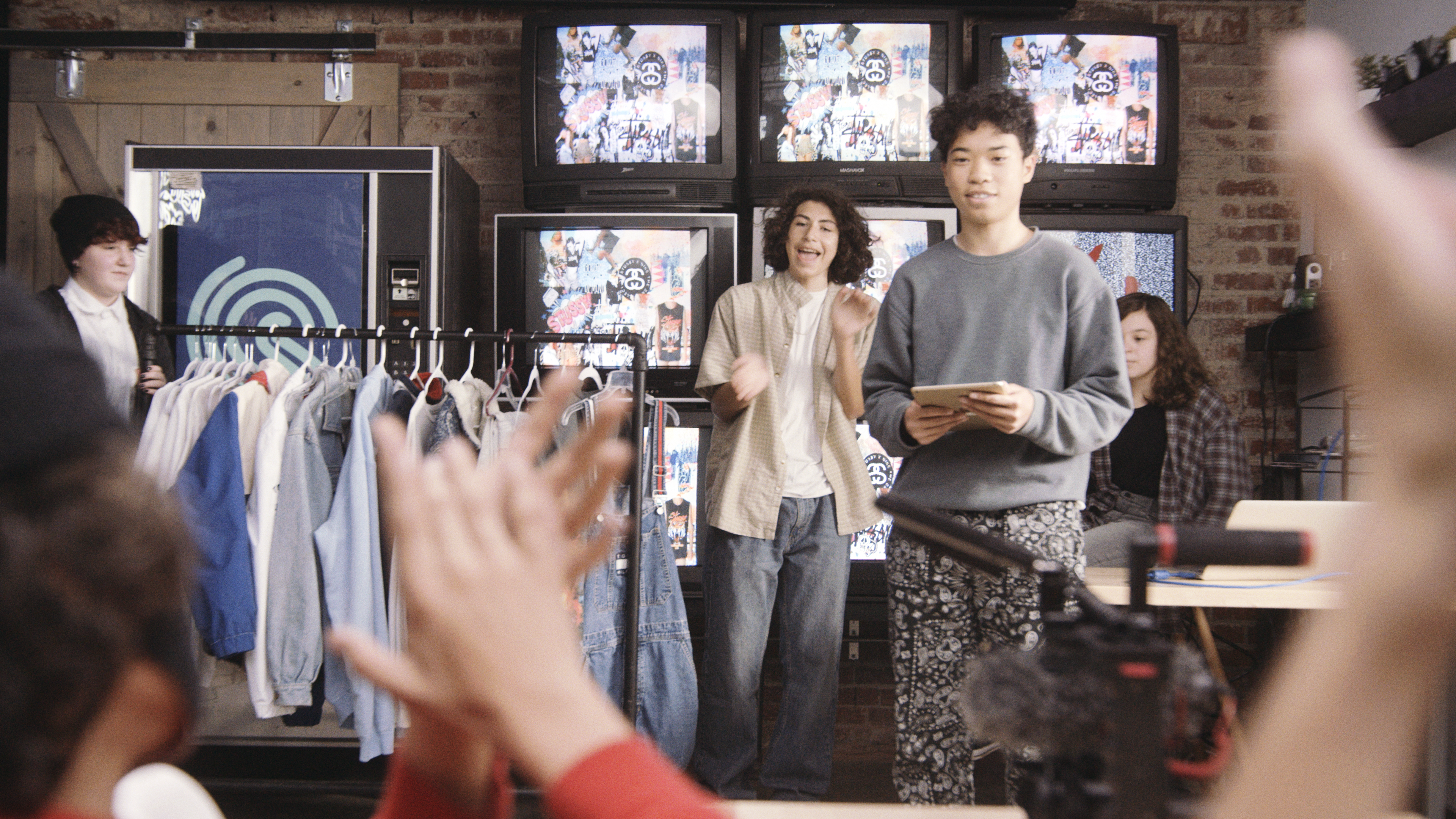 Since 2010, The Bay has been a safe space for Lincoln's youth. The one-of-a-kind community space features the state's only public indoor skatepark as well as a music venue, digital art lab, and Goldenrod Coffee. The space will soon be home to an LPS Focus Program, Bay High, that aims to equip highly diverse high school juniors and seniors with the confidence, network, social-emotional, and technical skills to ensure agency and upward mobility. 
With the help of an Open Door Grant from Lincoln Community Foundation, Bay High will be able to continue making a significant positive impact on the Lincoln community. The new Focus Program, centered around Content Creation and Emerging Media Technology, will serve approximately 100 youth each year, with focus areas in skateboarding, music, art, and fashion. Teacher and student applications for Bay High will be opening this fall, in preparation for a Fall 2022 launch. 
Rabble Mill, the nonprofit behind projects like The Bay and Bay High, plans to use the Open Door Grant to help offset operating expenses, such as hiring teachers and curriculum builders. The organization is currently fundraising for building renovations in order to create a space that will further inspire learning and creativity. 
Leadership within the organization says that the skills and education students receive will enable them to contribute to Lincoln's thriving tech workforce. The Bay is collaborating with local businesses to aid in curriculum development and build internship opportunities, creating a direct pipeline from Bay High to Lincoln's workforce.  
"Not only are the students going to get first-hand experience in a field that they're passionate about, but they are also building a strong network of professionals in the Lincoln community," said Rabble Mill's Development Director, Morgan Kazanjian.  
Open Door Grants, launched in January 2020, serve as an unrestricted and flexible way for local nonprofits to meet existing needs or address challenges and opportunities facing the community. Grants may be applied to operations, programs or capital projects. 
"The new Open Door Grant application has been simplified and streamlined in a way that makes it so easy," said Kazanjian. "I love it."