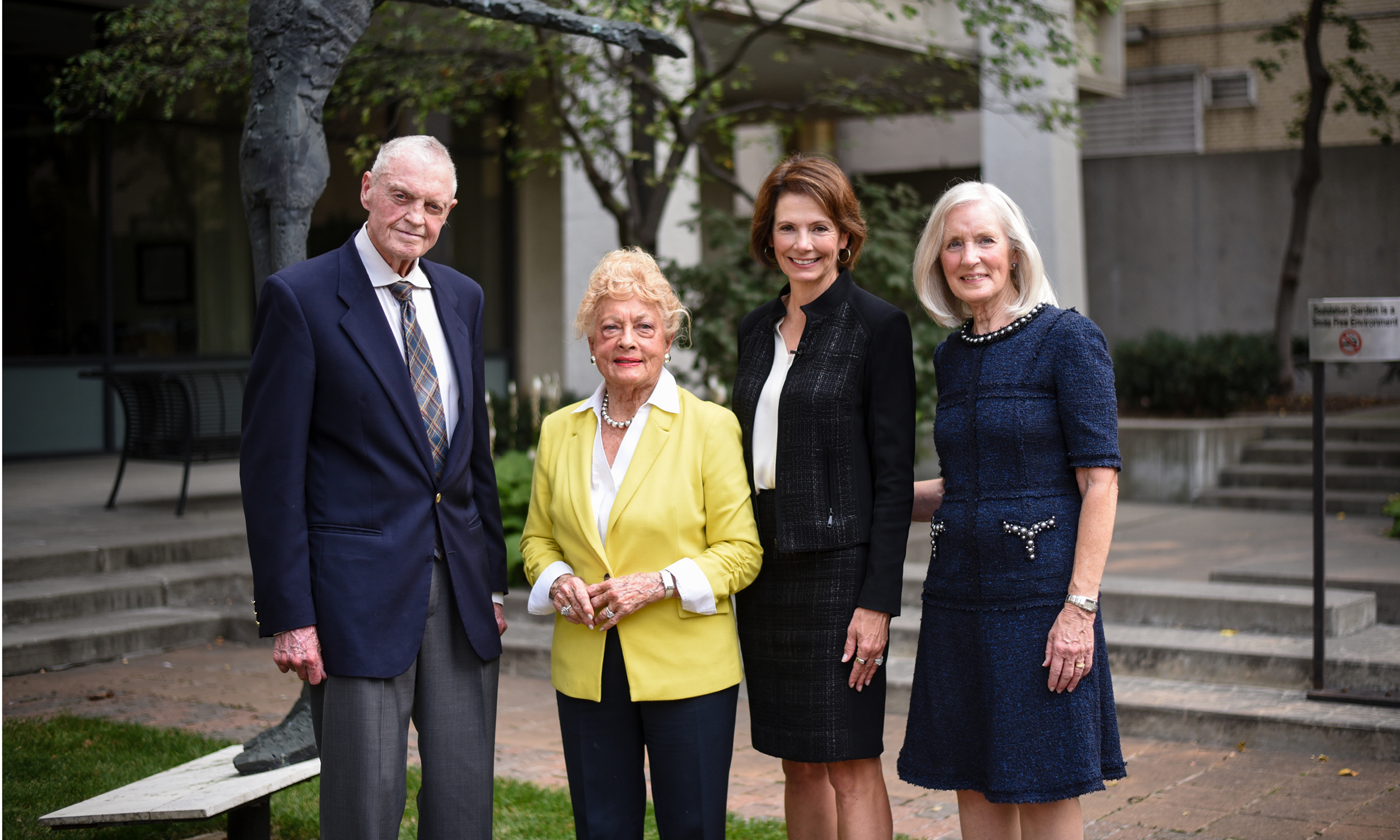 The Lincoln Community Foundation hosted its annual Donor Recognition virtually on October 22, celebrating donors from 2019 who are making Lincoln a better place to live – now and for future generations. The virtual event also included the presentation of the 2020 Charity Award to Duane and Phyllis Acklie on behalf of the community.  
 
"We were thrilled to have more than 8,500 donors make gifts to the Foundation last year," said LCF President, Barbara Bartle. "You are the people who are planting the seeds for the future of Lincoln." 
 
The presentation of the 2020 Charity Award followed the donor recognition portion of the event. The Charity Award was created for the community by the Foundation to recognize individuals for their leadership and philanthropy.  The Foundation was honored to announce Duane and Phyllis Acklie as the 2020 Charity Award recipients. 
 
"This is a family that stands as a very good example of what a family should be," said Dr. Tom Osborne, recipient of the 2019 Charity Award. "They are made of the right stuff and they believe in the right things." 
 
From business to politics, faith to philanthropy, the Acklies have been pillars of the community for decades. They consider their community in the holistic sense and spread this love and kindness to many. 
 
"They are not just focused on a single entity," said Dr. Darrin Good, President, Nebraska Wesleyan University. "They want to lift up all of Lincoln and beyond by lifting up the people." 
 
Duane and Phyllis both grew up on farms in Madison County, Nebraska, their fathers both in banking. They purchased Crete Carrier in 1971 and two years later moved its headquarters to Lincoln. Today Crete Carrier is one of the nation's largest privately-owned trucking companies, and the Acklies' business and philanthropic investments reverberate throughout Lincoln and across the state. 
 
"As I got to know them more as individuals, I gained tremendous respect for the business that they built at Crete Carrier," said Kim Russel, former CEO, Bryan Health. "They've been incredibly generous to organizations like Bryan Health and they are just very humble, very down to earth people." 
 
After Duane's passing in 2016, he left a legacy of whole-hearted generosity. Phyllis and the family continue to give back to the community that surrounds them. 
 
"I think their real legacy is the impact on their kids and their grandkids," said Brian Hastings, CEO/President, University of Nebraska Foundation. "If you look at how selfless and how caring their children and grandchildren are to the community, that is the ultimate testament and ultimate legacy." 
 
Lincoln Community Foundation Board Chair, Kim Robak, and President, Barbara Bartle, presented the traveling Larry Roots "Charity" sculpture to Phyllis Acklie in the Foundation's garden this fall. 2019 Charity Award Recipient, Dr. Tom Osborne, was also in attendance.  
 
"On behalf of Duane and myself, I am honored to be recognized in a category with Tom and Nancy 
Osborne and all of the earlier recipients of the Charity Award," said Phyllis Acklie. "Duane and I felt strongly about giving back to the community that gave so much to us as we raised our family and grew our businesses. Thank you." 
 
The Acklies many contributions have impacted countless individuals and organizations in Lincoln and throughout Nebraska. Their servant leadership is an incredible reminder of the power of philanthropy.  
 
"You meet a lot of people in your life," said Angie Muhleisen, CEO/President, Union Bank & Trust. "but very few leave a lasting impact. The ripple effect of what Duane and Phyllis have done is going to be felt for generations." 
 
The full program can be accessed online at LCF.org.