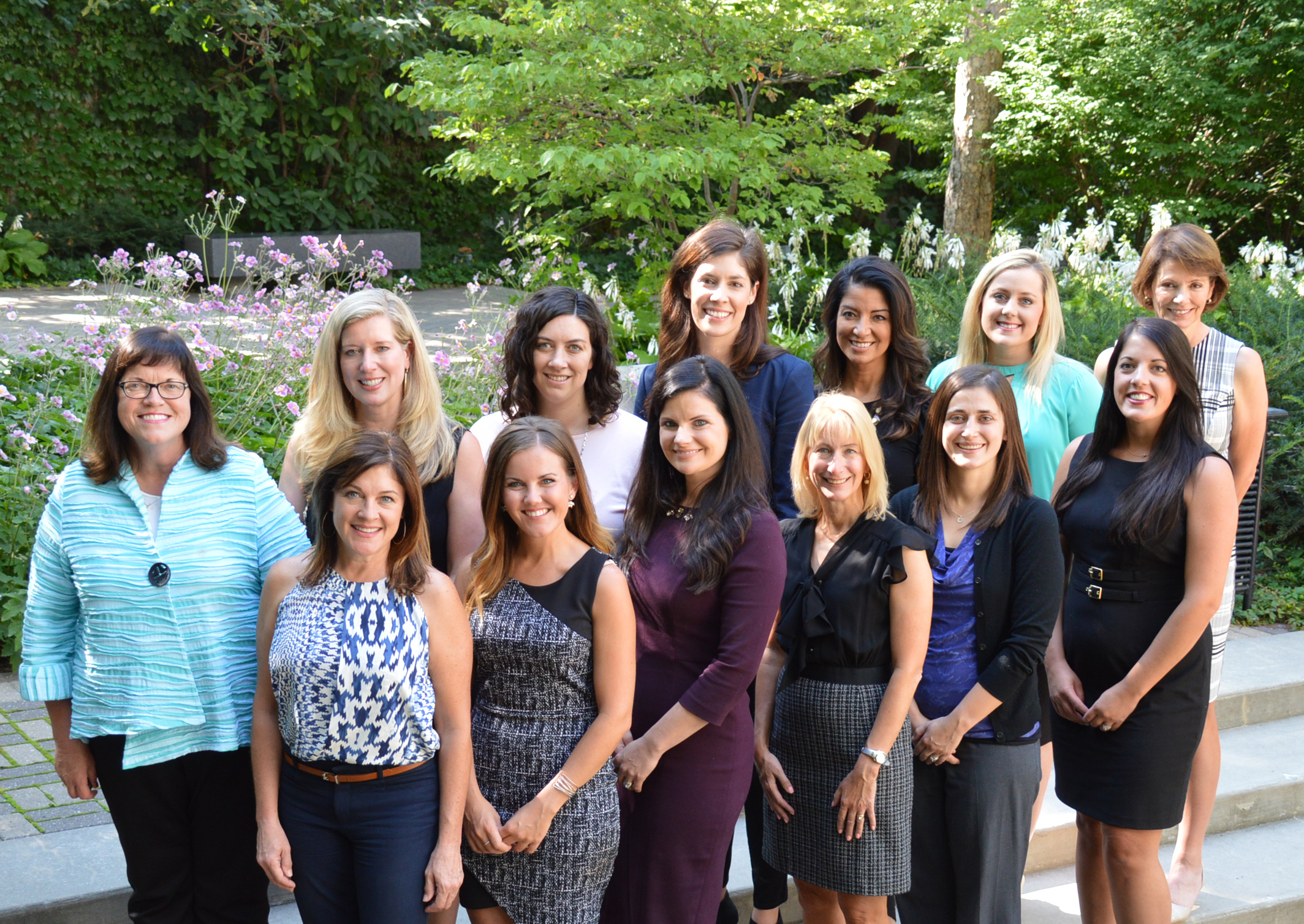 100 women. $100 checks. A big impact for the community.  
That was the simple yet powerful idea behind 100's of Women Who Care Lincoln. Now in its eighth year, the giving circle has donated more than $236,700 to local nonprofits. Recently some of the group's founders sat down to discuss its history and what has them excited for the future.  
"When we started 100's of Women Who Care Lincoln, our goals were simple. We aimed to bring women together and give in a significant manner to local nonprofits," said founding member, AshLea Allbery. "Today, we are still giving, learning, and networking with some of the most generous and kind women in our community. For that, I am thankful for and proud of what we have accomplished together."  
100's of Women Who Care Lincoln hosts quarterly networking events where members pitch support for local nonprofits. Those attending then vote for their favorite cause, and the selected organization receives 100% of the proceeds raised from the event.  
The first event was held in October of 2015 with more than 200 women attending. The idea was conceived a few months before, after the 100's of Men Who Care group launched. AshLea and Brett Ebert were inspired to organize a similar group for women in Lincoln. They reached out to friends and acquaintances and gathered a diverse group together to brainstorm about how to grow support for Lincoln's nonprofits.
Ellen Beans was another founding member.  
"It was one of those fun things where you take a leap of faith, walk in the door and learn," she said. "I didn't know many women in the room that first evening, but it's become a very close-knit group in the past eight years."  
Of course, those years included navigating the challenges of the pandemic. The group still met (socially distanced) and with the help of several generous sponsors, raised $10,000 for the Lincoln Covid-19 Response Fund.  
"It was an unprecedented time for nonprofits," said Ava Thomas. "The matching funds expanded our efforts to give back to the organizations that were on the frontlines of the pandemic. I think Lincoln is unique because giving back is part of the fabric of our community and you really saw that in 2020."  
100's of Women secures a sponsor for each event that covers food and beverage and any costs associated with the venue. The group encourages all women interested in learning more about our nonprofit community to attend.   
"One of the greatest joys of the group is learning about the work nonprofits are doing in our community," said AshLea. "Each event offers the opportunity for attendees to hear from three non-profits, learn about their mission, and ultimately their areas of need. Post-event, many women visit with the winning nonprofit to learn even more. Those visits provide tremendous exposure we may not otherwise have had."   
Ashley Abramson is thrilled with what they've accomplished to date.   
"There was one event where the donations matched the nonprofit's yearly budget," she said. "I think it's inspiring to see a strong group of women make such an impact."  
The Lincoln Community Foundation accepts all contributions for 100's of Women Who Care Lincoln, which makes it so much easier for the selected nonprofit because they receive one check rather than hundreds.   
"When we first started, we were handling checks from every attendee and it was very difficult to manage," said Ava. "Working with LCF has simplified this process for us, our participants and the nonprofits."  
Looking forward to their 8th anniversary event on June 8th at Robbers Cave, the 100's of Women founders are re-energized for continued growth and connection.   
"The last eight years have been a wonderful journey," said Ann Willet. "As we look ahead to the next eight, we hope to increase our support for the community. All are welcome! Women can grab their friends, coworkers or family members and join us.  
"There's so much need in our community," reflected Ellen. "This is a great way to not only network with a wonderfully diverse group of women, but also to educate ourselves on those needs and ultimately make a big difference."  
To learn more, visit 100sofwomenlincoln.org.